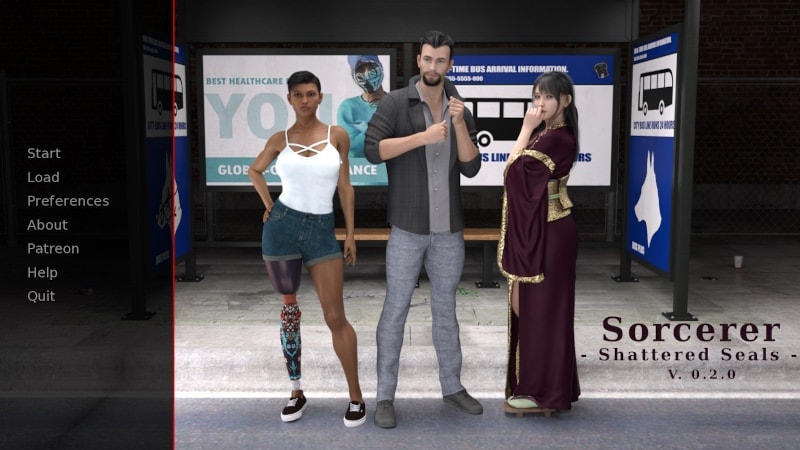 Information
Name
: Sorcerer
Fetishes
: Male protagonist, Fantasy, Big tits, Monster girl, Big ass, Creampie, Exhibitionism, Milf, Stripping, Handjob, Harem, Interracial, Oral sex, Lesbian
Version
: 0.31.0 + 
Download Extra for free
(from version 0.26.0)
+ compressed +
Download Pause Feature Patch!
Censorship
: No
Last updated
: 15 October 2021
Language
: English
Size
: 6,08 GB 7Z
Size compressed
: 1,62 GB 7Z
About game
This is the story of Alexander Ward, and him discovering that the world isn't as simple place as it seems. Follow his journey in this new world.
About compressed version
We used some strong tools, so quality of compressed files may be lower than the original. Also we used some 
webp codec
and 
webm directshow filters
you may have to download and install. 
We recommend to download full version to get 100% of game experience.
Changelog
Day 31 implemented.
358 Renders
Grammar and spelling fixes (Thanks to Adry Lemon, Shaddy, Orion777)
Game Images