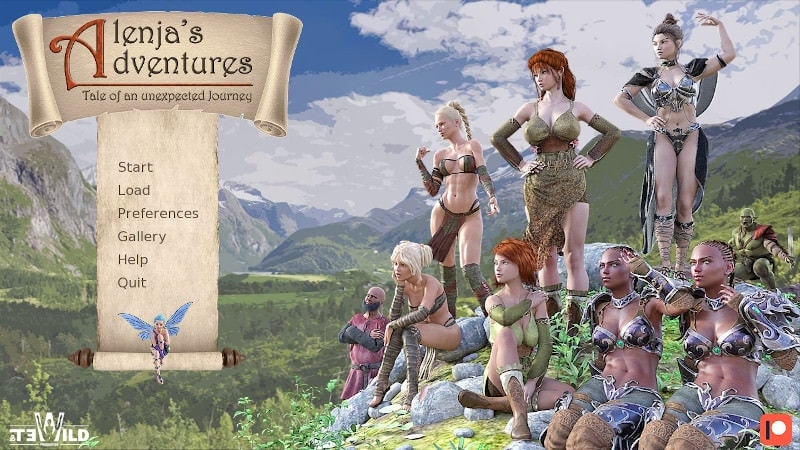 Alenja's Adventures - Version 0.21 Final + compressed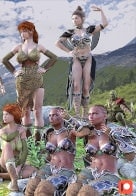 Information
Name: Alenja's Adventures
Fetishes: Female protagonist, Animated, Big tits, Corruption, Exhibitionism, Fantasy, Groping, Handjob, Anal sex, Group sex, Vaginal sex, Futa, Monster girl
Version: 0.21 Final + compressed
Censorship: No
Last updated: 30 December 2020 
Language: English
Size: 1,40 GB 7Z
Size compressed
: 772 MB 7Z
About game
You take on the role of different characters to progress through the story. The game takes place in a dark fantasy world where Alenja, the main character and daughter of a female warrior, will go on a journey to not only develop her fighting skills, but also discover her sexuality. A trip full of surprises and unexpected encounters will help you to determine the greater cause that is responsible for the chaos the country is in. For better immersion, I have created a simple and over time advancing fighting system that gives you different opportunities of how to fight your battles.
About compressed version
We used some strong tools, so quality of compressed files may be lower than the original. Also we used some 
webp codec
and 
webm directshow filters
you may have to download and install. 
We recommend to download full version to get 100% of game experience.
Changelog
RE-RENDERED: "Cave Entrance":
- Re-rendered 25 Images
- Nearly all of the Noise and Blur is Gone now-
- Colors are Stronger and a little bit Less Saturated for a More Natural Look
- Scenery and Characters got more Depth, because of More Lifelike Shadow Colores
- Several Clipping Issus have been Corrected
- New Renders got a lot More Details
- Added more 3D Assests to the Scene (e.g.1: Forest behind the Orc, e.g.4: More Trees and Bushes outside the cave)
- Graphical Artefacts in some Images got Removed
- Improved Lighting and some other Stuff (Image Sections, Poses etc.)
- BONUS-RENDERS: - Added few new Images, incl. a new Alenja "Upskirt Pussy Shot"
Disclaimer: The Overhaul ends when the fight agains the Orc Centurion starts!

ADDITIONAL CONTENT FOR v0.21 Final (PREMIUM VERSION):
- Added the second Special Request Bonus Scene to the game
> This is By Far the Biggest Bonus Content I have ever done
- The New Scene contains over 170 Images
> For Comparison: My very first game release (v0.03) had 170 Images
> Around 100 Renders for Animations (Including different Camera Angels)
> It's a Complete Additional Path you can choose (right before Beitris and Regan going on patrol into the forest at night)
> This additional Path shows you what would happen if the Twins (Maili and Mairi) were going on patrol, instead of Beitris and Regan
> The twins did not have much screentime in the game so far, well this Requested Bonus Scene will change that
> Without spoilering, but it's different from the original path and it will get Naughty (Including Sex Scenes / no Game Over or Dream Squence)
The best part is:
- I have decided to Add a very Special Bonus Ending
> Which means, you will see how the story will end if you choose to go that Path
> It comes with a Special Ending Screen
- The are also Several Bonus Images to Unlock when you play it through
- I did quite some Story Writing for this one, because I want it to feel natural and believable!
- New Added Sound Effects are included
Game Images