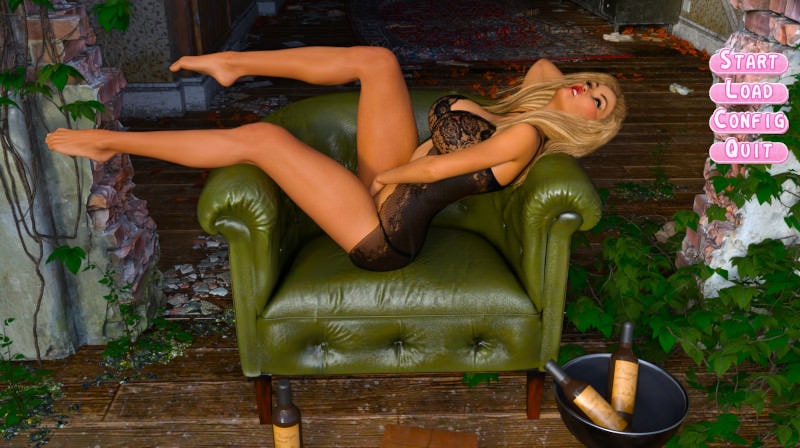 Angelica's Temptation: From the Beginning - Version 0.3.1 Patreon + compressed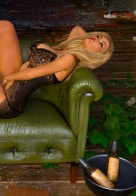 Information
Name: Angelica's Temptation: From the Beginning
Fetishes: Female protagonist, Animated, NTR, Cheating, Interracial, Lesbian, Group sex, Female domination, Male domination, Voyeurism, Oral sex, Vaginal sex
Version: 0.3.1 Patreon + compressed
Censorship: No
Last updated: 15 October 2021
Language: English
Size: 5,27 GB 7Z
Size compressed: 669 MB 7Z
About game
This game will tell Angelica's story, she's a housewife married for ten years with Henry. But their relationship is no longer the same, Henry is working too much and they haven't had sex for a long time, but the main issue in this is there's a side of Angelica that she never revealed to her husband, she has a psychiatric disorder named Nymphomania with which she has been struggling since her she was a teenager, which caused her to experience many things before she was married, things which she never told Henry about, and one of those things is that although she still has herself under control, some people have the ability trigger her disorder, especially Aria and Mark. Aria is Angelica's best friend and one of the few people who know about her disorder and also the person who witnessed the "real" Angelica, as for Mark, he's Henry's best friend which is divorcing and "need" a place to "lay low" for a while but the main problem is that Mark also knows about Angelica's nymphomania and that is the point where the game start, will Angelica's succumb to the temptation that both Aria and Mark represent? Or will she succumb to her disorder? Her destiny lies in your hands...
About compressed version

We used some strong tools, so quality of compressed files may be lower than the original. Also we used some webp codec and webm directshow filters you may have to download and install. We recommend to download full version to get 100% of game experience.
Changelog
0.3.0 Part 2 - Full
- 7730 Renders (6214 + 1516 Newly Added)
- 140 Animations (118+ 22 Newly Added)
- 3 new sound effects
The new save system: It's now possible to name the save-files, and the number of saving files is infinite.
- Fully Spell-checked with Grammarly.
- Aria's Lesbian Lovers Route it's implemented.
- Mark's Bull Route it's implemented.
- Angelica's Slutwife Route it's implemented.
- Henry's Hotwife Route it's implemented.
- Mark's Love Route it's implemented.
- Slutty Friends Route it's implemented.
- Cuckquean Route it's implemented.
- Angelica's a Domme Route is implemented.
- Faithful Wife Route it's implemented.
- Mark's Harem Route it's implemented.
- The 3rd Bad Ending is now accessible.
- 3 Bad Endings Implemented.
Game Images