Being Super - Version 0.15 + compressed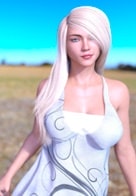 Information
Name: Being Super
Fetishes: Male protagonist, Sci-Fi, Adventure, Big tits
Version: 0.15 + compressed
Censorship: No
Last updated: 19 October 2021
Language: English
Size: 2,51 GB 7Z
Size compressed
: 488 MB 7Z
About game
You live with your roommates mom and your roommate. Your father died before you were born, you don't know how but... We'll get to that later... Much later. On the day you were born, a meteor shower struck the unassuming city of Quiettown almost killing you. Because of this, you were prescribed to take pills that tasted like hell itself would spit them back out. This story begins as your mom drives you to your final check up at the hospital. It was the day that changed your life forever.
Changelog
THIS UPDATE ADDS 2 NEW QUESTS - GYM PATH ONLY.
The two new quests have multiple branches, try out all of them to get the most out of this update.
The quests unlock after completing quests;
- "Awkward" and "Wetness" for DARK skin MC.
- "Awkward" for LIGHT skin MC
Both the gym and bank paths will merge in the December update. This will allow you to do all associated quest with both in one playthrough.
- Implement level 2 moves for minigame
- fix notifications
- combat section of the bios is not getting updated after a fight. i will fix this
- add fight options to the quest "The Gym Incident".
Game Images