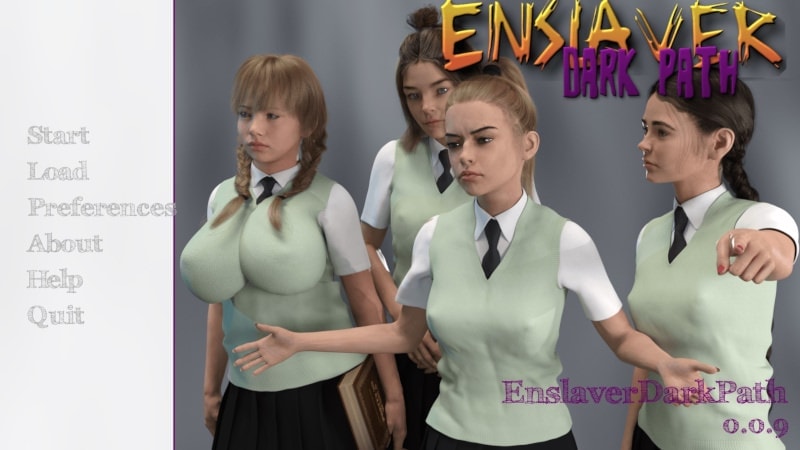 Enslaver - Dark path - Version 0.1.7 + compressed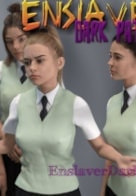 Information
Name
: Enslaver - Dark path
Fetishes
: Male protagonist, Rape, Mind control, Masturbation, Blackmail, Corruption, Humiliation, Incest, Male domination, Big tits, Handjob
Version
: 0.1.7 + compressed - 
Download Android version 0.1.6 from AdultAPK.com for free!
Censorship
: No
Last updated
: 26 September 2021
Language
: English
Size
: 3,99 GB 7Z
Size compressed
: 0,99 GB 7Z
About game
What happens when a young man discovers the darkness within himself? Would he be able to resist the darkening impulses that gripped him, or would he give himself completely to his evil side and take the dark path?
In a final and desperate attempt to get him back on track, Jason is punished by spending the summer at school with the smartest, most educated, and most ambitious students in town.
Were they right and would the environment of such good classmates be sobering for him, or did Principal Louis put a wolf in a sheepfold? Feel the sequel to "Enslaver - the beginning"and enjoy the unlimited imagination and rage of a psychopath obliged to follow the rules...
About compressed version
We used some strong tools, so quality of compressed files may be lower than the original. Also we used some 
webp codec
and 
webm directshow filters
you may have to download and install. 
We recommend to download full version to get 100% of game experience.
Changelog
0.1.6 - Second part of day02. Five-six new lewd scenes. Around a thousand new renders.

0.1.3 - First part of the day02. Jason at school. Six new lewd scenes. Many renders. Two fight, violence scenes. One avoidable and one not.

0.1.0 - Full first update. Three full new scenes. Over 250 new renders. Fixed the issue with light text on a light background (android version).
Game Images