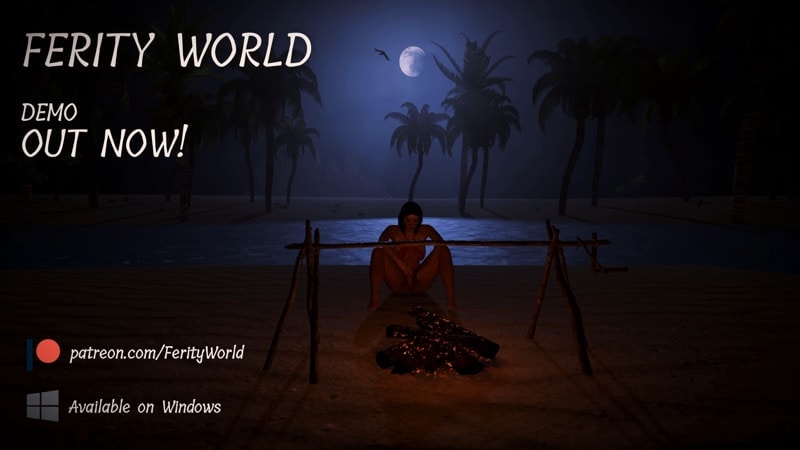 Information
Name: Ferity World
Fetishes: Female protagonist, Male protagonist, Monster girl, Fantasy, Female domination
Version: 0.0.2
Censorship: No
Last updated: 13 June 2020
Language: English
Size: 1,86 GB 7Z
About game
This game has a dynamic, in depth, real time relationship system, not only between you and your sexual partners, but between you and all characters in the world. In other words, Ferity World is a living, breathing universe.
NPC characters will initially judge you based on your starting clan, and then based on your deeds and actions. By completing various questlines, you can increase your reputation with the in-game factions, gain access to the world's influential characters and ultimately unlock more adult content to enjoy.
In Ferity World every character is part of a social circle. This defines a set of personality traits and relationships. Usually a character will have his or her own faction, though interchangeable and generic characters such as vendors and merchants share a common faction of their own.
Furthermore we currently have a system in development which revolves around three 'Emotional States'. These are Pleasure, Arousal and Dominance. All of these values will change in real time based on your actions as a player. In-game characters might also meet and talk with other like minded characters in their faction about your player character. This means that your information will spread organically throughout the game's populations. Now, whether that information is tales of heroic deeds or malicious gossip largely depends on how you conduct yourself.
Changelog
-
Game Images