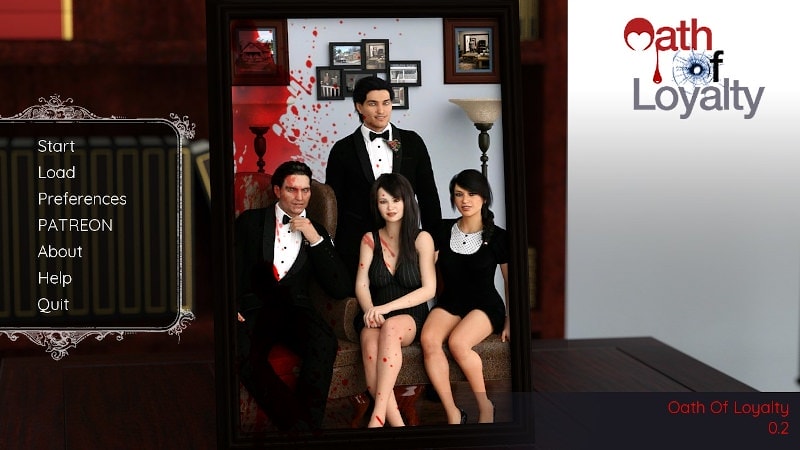 Information
Name
: Oath Of Loyalty
Fetishes
: Male protagonist, Incest, Stripping, Romance, Teasing, Oral sex, Animated, Milf, Vaginal sex, Creampie
Version
: Chapter 10  +
Incest patch
+ compressed - 
Download Android version 0.9 unofficial from AdultAPK.com for free!
Censorship
: No
Last updated
: 9 July 2021
Language
: English
Size
: 2,33 GB 7Z
Size compressed
: 237 MB 7Z
About game
Set in "Dover city", the game follows a young man about to graduate from university. What choices will he make while he is caught up within criminal organizations, city wide corruption and love triangles. In the end, just what kind of person will he be? You decide.
About compressed version
We used some strong tools, so quality of compressed files may be lower than the original. Also we used some 
webp codec
and 
webm directshow filters
you may have to download and install. 
We recommend to download full versions to get 100% of game experience.
Changelog
v0.6
Added Chapter 6

v0.5.1
Fixed Daniela store error,
Added named saves feature,
Added relation points/status in bios,
Added Bella animations,
Fixed spelling mistakes.
Game Images