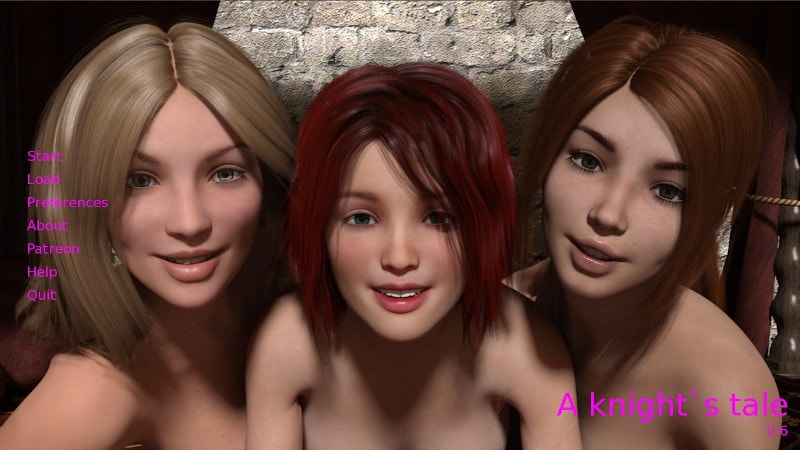 Information
Name
: A knight's tale
Fetishes
: Male protagonist, Animated, Anal sex, Creampie, Exhibitionism, Groping, Handjob, Masturbation, Teasing, Oral sex, Vaginal sex
Version
: 0.36 SE + compressed -
Download Android version 0.32 SE unofficial from AdultAPK.com!
Censorship
: No
Last updated
: 31 July 2022
Language
: English, Spanish
Size: 3,13 GB 7Z
Size compressed: 1,46 GB 7Z
About game
You play as a knight in a fictional medieval kingdom. You live in a castle together with your beautiful wife Cathy and the cute servant girl Lydia. One day you are called to the capital where you meet a young girl called Alice, daughter of your former teacher. She becomes your squire and together you will go on many adventures as you train her to one day become a knight herself. Your love life will get also get a lot more adventurous as you start developing feelings for not only Alice, but Lydia as well. Can this lead to a happy end for you? And what will Cathy so about this? Come and find out!




About compressed version

We used some strong tools, so quality of compressed files may be lower than the original. Also we used some webp codec and webm directshow filters you may have to download and install. We recommend to download full versions to get 100% of game experience.



Changelog
-
Game Images