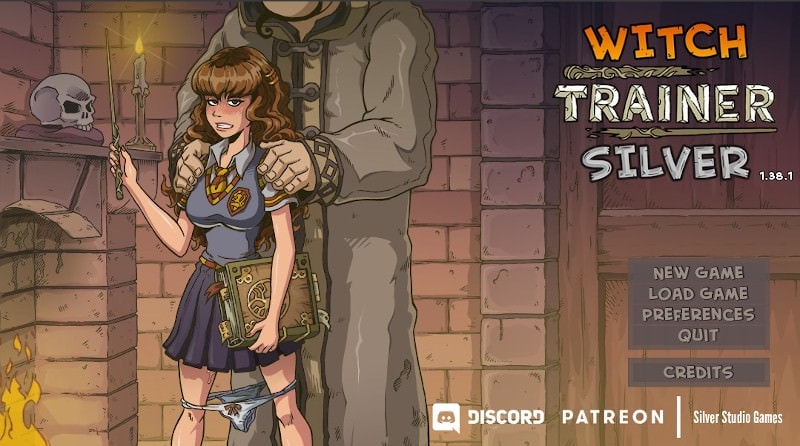 Witch Trainer - Silver Mod - Version 1.40.2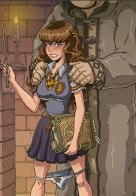 Information
Name
: Witch Trainer - Silver Mod
Fetishes
: Male Protagonist, Anal sex, Big ass, Big tits, Blackmail, Corruption, Cosplay, Exhibitionism, Fantasy, Futa, Groping, Group sex, Handjob, Humiliation, Lesbian, Masturbation, Mind control, Oral sex, Parody, School setting, Sex toys, Spanking, Titfuck, Trainer, Vaginal sex, Voyeurism
Version
: 1.40.2 - 
Download Android version 1.40.1 from AdultAPK.com for free!
Censorship
: No
Last updated
: 6 June 2021
Language
: English
Size
: 670 MB 7Z 
About game
It's essentially a modpack of a few different mods and some new content. It adds some new scenes, a map, scene changes, potions, custom outfits and evolving outfits. At the moment it is in a incomplete state with new content and bug fixes being added periodically. 
Changelog
Added a new Mirror Story 'Biggus Dickus' written by Livvypoo.
Added Fishnet Onepiece Suit for Hermione along with new related chit-chats.
Added 4 types of pubic hair for Luna.
Improved and expanded Hermione's Maid Job events:
Added intro (yes, there was none before)
Added twelve random return events which are progression based.
Fixed Genie teleporting and walking through the door when the player skips interaction with the owl but is waiting for the payment.
Fixed Madam Mafkin becoming a socialist by giving outfits for free.
Disabled 'A game of dark room' mirror story as it is completely broken.
Fixed F5 crashing the game on PC.
Fixed Lady Dimitrescu hat layering issues.
Fixed missing Luna's pause event flag, resulting in her repeatedly knocking on the door when asked to leave.
Fixed reputation checks in public favours for Hermione.
Fixed public favours design issue, resulting in a soft lock if skipped on early tiers.
Fixed is_event_complete function returning true when the event is currently being progressed.
Rebalanced reputation gains.
Fixed stats menu crashing due to overflowed values.
Removed books being mentioned as a requirement on hardcore difficulty.
Removed speed writing from the stats menu as it is no longer used.
Fixed half-heart bug plaguing the events.
Fixed fireplace sound looping indefinitely.
Fixed mods loading repeatedly when exiting to the main menu.
Added 'owned' parameter for Item class and its derivatives to allow mods add free items.
Fixed Hermione's robes covering Lockhart's Tattoo in the event.
Fixed typos.
After investigating the android crashes some people are experiencing, with sadness we must say that we cannot fix it, as the issue is not on our end, but within the device's OpenGL ES driver, which returns incorrect values for matrix multiplications, therefore it would need to be fixed by the device's manufacturer. Sorry.
Game Images