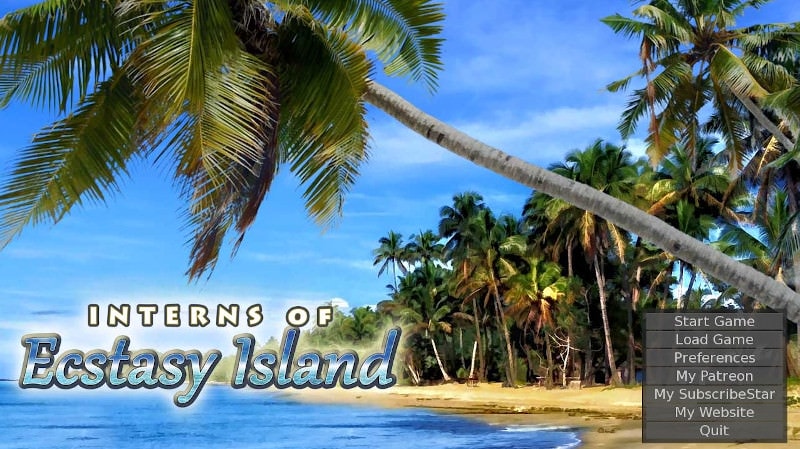 Information
Name
: Interns Of Ecstasy Island
Fetishes
: Male protagonist, Female protagonist, Lesbian, Masturbation, Oral sex, Handjob, Group sex, Futa, Vaginal sex, Big tits
Version
: 0.302 - 
Download Android version 0.302 from AdultAPK.com for free!
Censorship
: No
Last updated
: 16 October 2021
Language
: English
Size
: 256 MB 7Z
About game
Interns of Ecstasy Island is going to be an erotic visual novel featuring random events and some roleplay elements. The story includes body/gender transformation, mind control and also sex. There's probably going to be sex it the game. Definitely. (Eventually) Like most visual novels, the game will present a branching story with accompanying graphics, and allow the player to make choices for their character at various points. In addition, I plan to include random events and encounters. It's a completely different game every time you play! The game won't change radically, but the order of events will should change each time you play, with certain events only happening by chance, or others dependent on things you've done and things that have been done to you.
Changelog
Updated engine to Ren'Py version 7.4.9. Maybe this will help for those having crashes?
Reworked save file update system for new format.
Converted clinic events over to the new system.
Combined each of Holly's clinic and beach chat events into single events with alternate intros based on location.
Fixed issue where clinic option was disappearing after visiting once.
Adapted 1 Rodney scene to show more appropriate background graphics when viewed at poolside.
Added time check to poolside hangout options to prevent evening events from occurring during the day.
Updated clothing manager to use new schedule system to tell what type of clothing is required.
Fixed bugs that were preventing game from acknowledging that the PC had met Chastity.
Minor review and update of scene criteria.
Fixed bug where declining modeling with Scarlet was firing off her secondary storyline.
Additional updates to room info widget to use new schedule system to show if PC is working in the next block or not.
Minor changes to clothes manager to use updated schedule variables when deciding which scenes to play.
Injected clothing manager into appropriate Day 4 events to help prevent redundant scenes.
Game Images