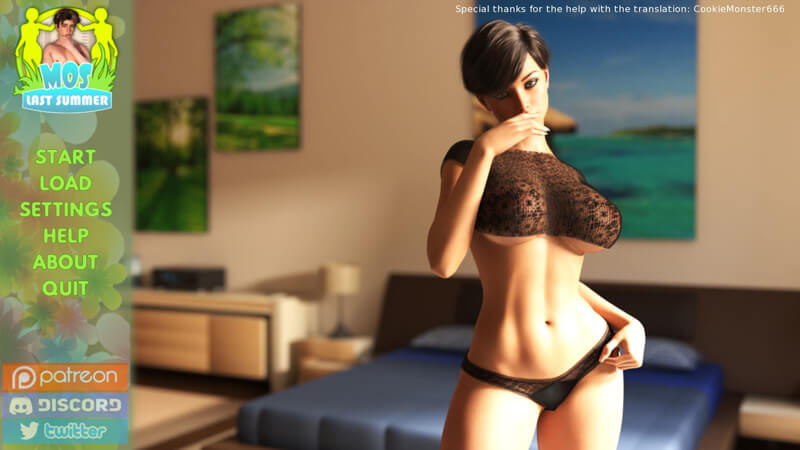 Information
Name
: MOS: Last Summer
Fetishes
: Male protagonist, Animated, Handjob, Masturbation, Oral sex, Group sex, Big ass, Big tits, Corruption, Teasing, Milf
Version
: 1.0 HD - 
Download Android version 0.1 from AdultAPK.com for free!
Censorship
: No
Last updated
: 10 September 2021
Language
: English, Russian, German, Turkish
Size
: 536 MB 7Z
About game
You play as a young guy who begins an independent life full of interesting events. Your life has pampered you - you have never been in poverty, surrounded by the care of a beautiful family. But what lies ahead...
This is a RenPy port of the game "MOS or The Incredible Adventure of Huge Dick". The game includes two game modes with and without questions. If you choose the mode with questions, then you will get access to additional bonus pictures, for this version there are 36 additional pictures. If you choose the no questions asked option, you will see the same version of the game, but you will not have access to bonus pictures. During porting, a lot of fixes were made to images and animations. And most importantly, the animations was translated into video files, this eliminated lagging during the playback of animations.
Changelog
v0.3
Added -> 197 pictures, 18 animations, 14 sounds ~ 34 minutes playing time
v0.2
Added -> 517 pictures, 45 animations, 24 sounds ~ 1 hour 28 minutes playing time
Game Images