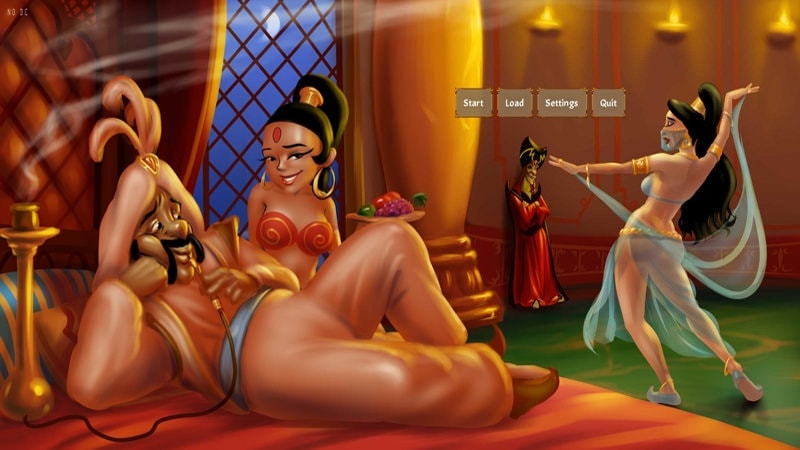 Information
Name: Princess trainer: Jasmine
Fetishes: Male protagonist, Parody, Fantasy, Adventure, Animated, Vaginal sex
Version:  0.7
Censorship: No
Last updated: 1 July 2021
Language: English
Size: 50 MB 7Z 
About game
The first game features Princess Jasmine but the game itself is about Jafar and the relatively unknown fish vendor from the bazaar (market place) exacting revenge on Aladdin and Jasmine. We are trying to keep the story short and rely on the gameplay to keep the player engaged. 



Changelog
This month I've moved the code base onto the renpy 8,
There are few differences in the underlying code, but the overall game experience should be the same.
And here's a list of additional changes thanks to LurkyPanda:
- The bug of getting stuck with dead static enemies (i.e little thief) is fixed.
- The bug with the player name reverting to `me` after changing and reloading the game is fixed.
- a number of grammar issues have been fixed
Game Images