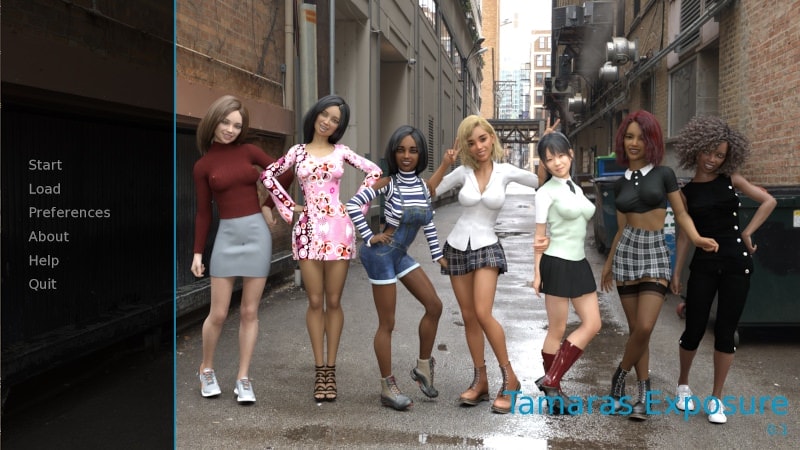 Tamaras Exposure - Chapter 1 and Chapter 2
Information
Name: Tamaras Exposure
Fetishes: Female protagonist, Corruption, Exhibitionism, Handjob, Oral sex, Sex toys, Teasing, Big tits, Animated, Vaginal sex, Rape, Masturbation
Version: Chapter 1 - Version 1.0.2 performance fixed + compressed
Chapter 2 - Version 0.6.8 compressed
Censorship: No
Last updated: 24 November 2021
Size Ch1: 3,91 GB 7Z
Size Ch1 compressed: 370 MB 7Z
Size Ch2 compressed: 953 MB 7Z
About game
Tamara accidently exposed herself naked in public which led to an addiction to do it all the time. Her and her friends have lot's of fun…
About compressed version
We used some strong tools, so quality of compressed files may be lower than the original. Also we used some
webp codec
and
webm directshow filters
you may have to download and install.
We recommend to download full versions to get 100% of game experience.
Changelog
Ch.1 v1.0.2 performance fixed
Here is the PC version of chapter 1. The code changes should fix the performance/memory leak issue. I'm working on a complete overhaul also fixing issues in some of the renders. I was fairly new to Daz studio when I started this game so especially some of the older renders have some flaws... 
Ch.2 v0.6.8
1 more story

Location College
-64. What happened next?? 
Game Images