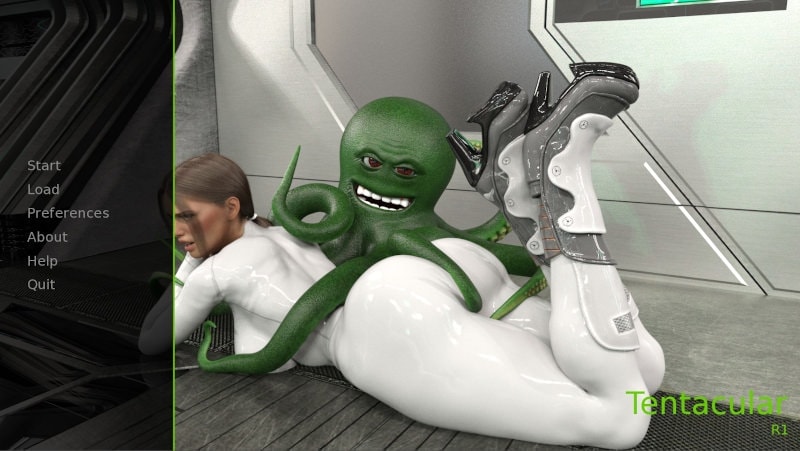 Information
Name: Tentacular
Fetishes: Male protagonist, Animated, Corruption, Groping, Milf, Big tits, Big ass, Anal sex, Titjob, Oral sex, Rape, Vaginal sex, Group sex, Bestiality
Version: Release 4 + compressed
Censorship: No
Last updated: 22 September 2020
Language: English
Size: 2,72 GB 7Z
Size compressed
: 260 MB 7Z
About game
In this game you play as Guukruux, an octopus like alien creature that relies on females of other species to reproduce and pleasure himself. One day while traveling through space to find new mates, your spacecraft malfunctions and you are luckily saved by Rebecca, a genetically altered perfect human woman and only crew-member (for now) of the Utopia. In this short game you spend your time attempting to get as far with Rebecca as you can before the trip back to earth is complete! In order to speed up this process you must sell your slime on the extra-net so you can afford pheromones to intoxicate Rebecca enough to do what you want.
About compressed version

We used some strong tools, so quality of compressed files may be lower than the original. Also we used some 
webp codec
and 
webm directshow filters
you may have to download and install. 
We recommend to download full version to get 100% of game experience.
Changelog
DO NOT LOAD OLD SAVES, JUST SELECT THE NEW UPDATE 

-story finale
-27 new unique looping animations with custom sound from 3 voice actresses
-400+ new rendered still shots in game scenes
-scene replayer at the end of the game
-6 ending (technically 12 based on certain variations)
-various bug fixes and grammar fixes
Game Images