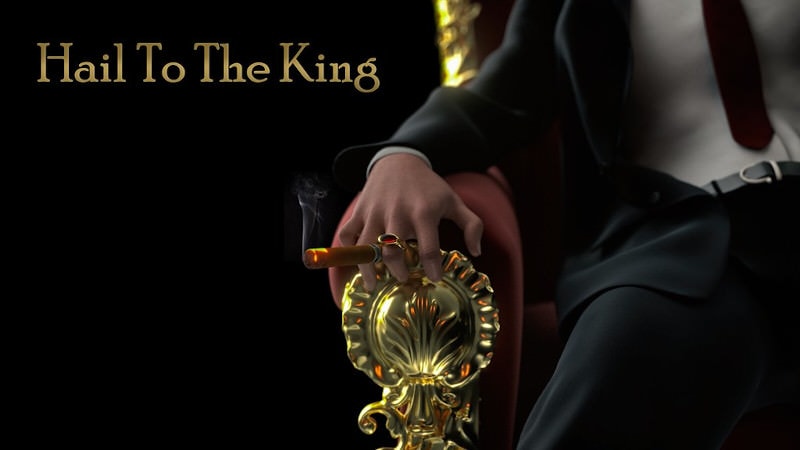 Information
Name: Hail To The King
Fetishes: Male protagonist, Big ass, Big tits, Teasing, Romance, Incest, Milf, Handjob, Group sex, Vaginal sex, Creampie, Lesbian, Oral sex, Titjob, Interracial, Harem
Version: 0.4 Beta
Censorship: No
Last updated: 2 May 2023
Language: English
Size: 2,29 GB 7Z
About game
A modern day take on 17th century monarchism. You belong in a family tree comprised of kings and rulers and must uphold a legacy that has been built and sustained up to the present day. Carry your father's torch after his demise and become the CEO of Nexus Industries, the biggest company in the city of Emerald Bay. Make decisons involving your company's affairs as well as those involving personal matters. These decisions will determine your destiny along as the one of the people around you, the company and even the entire city. Will you be a worthy successor or the one who finally breaks the line? 



Changelog
v0.3.1.1
- Fixed a bug concerning one of the alternate scenes in Chapter 1.

v0.3.1
- Added one more relationship parameter to every girl. This will add more immersion and "realism" to some conversations.
- Removed the stats icons appearing at the left upper corner of the screen after a making a choice and replaced it with a message notification. There was also a glitch with the stats icons, so this change will definitely remove that glitch.
- Added more player freedom in regards to which girl they want to romance. Choices now are more impactful. This will be the last time we change something regarding the stats so from this point you won't have to restart the game with every release. We were experimenting before, and now we found a point of consolidation in where we definitely decided how to manage story branches and player choices.
- Changed some dialogue here and there, nothing that changes the story in a major way.
Game Images