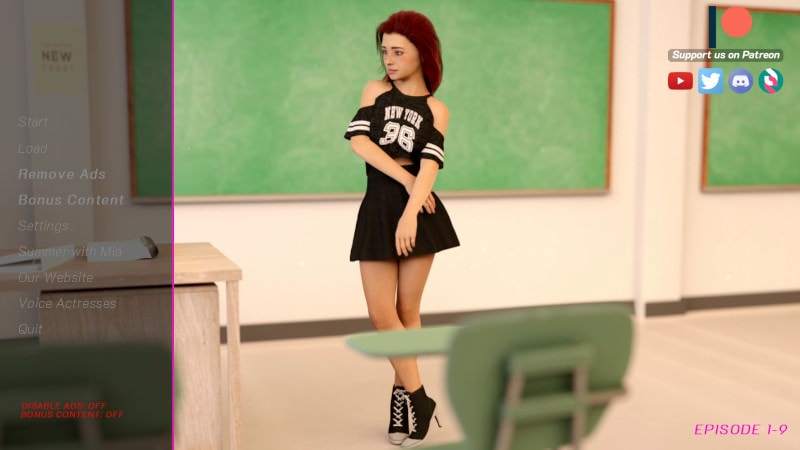 Information
Name: Echoes of Lust
Fetishes: Male protagonist, Animated, Big ass, Big tits, Cosplay, Dating sim, Footjob, Handjob, Incest, Masturbation, Milf, Oral sex, Rape, Romance, School setting, Titfuck, Vaginal sex, Voyeurism 
Version: Season 1 - Episodes 1-10 + compressed
Censorship: No
Last updated: 12 September 2020
Language: English
Size: 2,72 GB 7Z
Size compressed
: 755 MB 7Z
About game
You take control of a guy living with three beautiful women. You live a pretty ordinary life... You go to school, do your chores, study for college, play games, watch TV. And then, the same day starts repeating and repeating, and... repeating. So suddenly your life isn't so ordinary anymore...
Bonus Content Code: datass
Remove Ads Code: 2legs  
About compressed version
We used some strong tools, so quality of compressed files may be lower than the original. Also we used some 
webp codec
and 
webm directshow filters
you may have to download and install. 
We recommend to download full version to get 100% of game experience.
Changelog
Updates in S1E10:
Fully VOICED OVER
482 UPDATED RENDERS
8 New animations
362 NEW ANGLE RENDERS
Bug fixes, spelling fixes, other minor fixes

Bonus content updates available for 25$ patrons:
Two new "Zero fucks given" hidden events
New "Perfect Day" Event
2140 NEW Hidden Event RENDERS
100 NEW NUDE MODE RENDERS
29 NEW Hidden Event ANIMATIONS
6 NEW BONUS ANIMATIONS

Total new renders in this release: 3115
Total new animations in this release: 43
Game Images