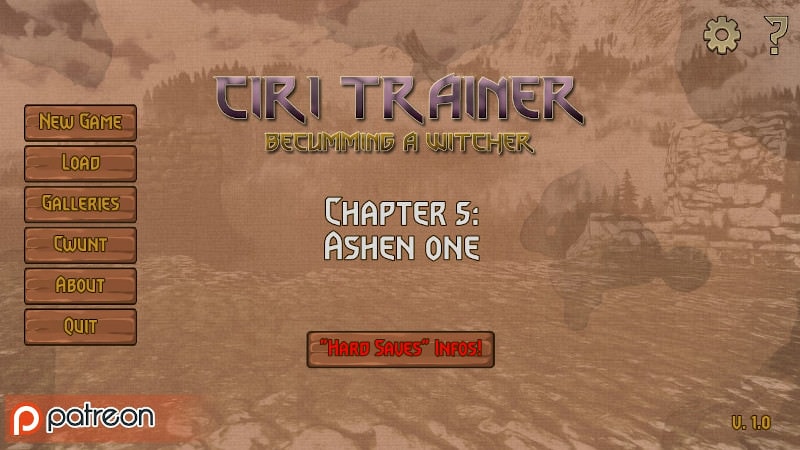 Ciri Trainer - Chapter 5 Version 1.0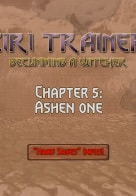 Information
Name: Ciri Trainer
Fetishes: Anal sex, Animated, BDSM, Blackmail, Corruption, Fantasy, Footjob, Handjob, Lesbian, Male domination, Male protagonist, Masturbation, Mind control, Monster girl, Parody, Sex toys, Spanking, Vaginal sex
Version: Chapter 5 Version 1.0 + Guide
Censorship: No
Last updated: 14 February 2020
Language: English
Size: 405 MB 7Z
About game
In this game you'll be playing as Vesemir, Kaer Moher's elder witcher in charge of training Ciri to becum a witcher herself! She will need to endure melee, alchemy and magic training and you'll be the overseer of her progress: Manage Kaer Moher, assign Ciri to training and in case, punish her. However, this will not be a one-man task: Ciri was born with a natural gift for magic, so you will need proper sorceresses to help with her education and... There's a lot more features I don't wanna spoil just yet, tho.
Changelog
This build includes Chapters from 1 to 5.
If you have completed Chapter Four and saved your progress:
Select "Continue" to load your progress into Chapter Five.
If you can't start Chapter Five, it means that your saves were deleted, or that you have never saved your progress after beating Chapter Four.
In that case: CHECK THE ATTACHMENTS FOR A PERSISTENT FILE, and add/replace it in "game folder/game/saves".
Game Images