Photo Hunt - Version 0.15.1a + compressed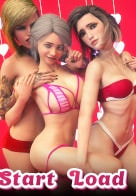 Information
Name
: Photo Hunt
Fetishes
: Male protagonist, Voyeurism, Exhibitionism, Male domination, Female domination, Footjob, Masturbation, Handjob, Milf, Oral sex, Vaginal sex
Version
: 0.15.1a +
Download Incest patch
(not tested) +
compressed
Censorship
: No
Last updated
: 18 December 2022
Language
: English
Size
: 4,87 GB 7Z
Size compressed: 1,20 GB 7Z
About game
The story is happening around your character, who was unwilingly sent to his mother house. The city you have known before is now like different - so much has changed. Above all, after just one mistake you lost your siblings trust. No money, no love, only your new camera and desire to turn things upside down...




About compressed version

We used some strong tools, so quality of compressed files may be lower than the original. Also we used some webp codec and webm directshow filters you may have to download and install. We recommend to download full version to get 100% of game experience.



Changelog
Miroslav big final event
Tutorial (right after the prologue)
Minor improvements
1 achievement
1 Fiona's message, 1 Grace message, 1 Jen's message
221 images, 10 animations (Evelyn's bath scene is now animated), 68 rerenders (Lina Hospital #2, Lina Metro, Monica Teachers' room, Fiona Night call #1, Rachel Outside photo session #1,#2)
Game Images