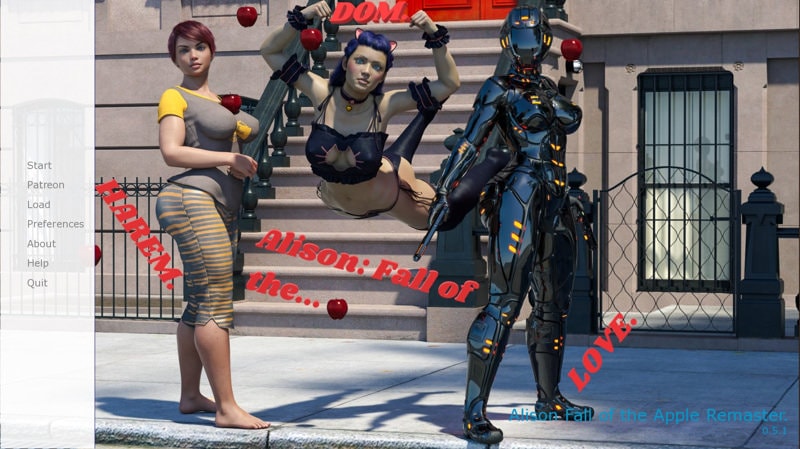 Alison Fall of the Apple - Version 1.0 (Harem route) + compressed
Information
Name: Alison Fall of the Apple
Fetishes: Male protagonist, Corruption, Anal sex, Creampie, Oral sex, Female domination, Vaginal sex, Animated, Harem, Romance, BDSM, Big ass, Big tits, Groping, Handjob, Humor, Lesbian
Version: 1.0 (Harem route) + compressed
Censorship: No
Last updated: 21 July 2021
Language: English
Size: 5,68 GB 7Z
Size compressed
: 766 MB 7Z
About game
The game takes place in New York (Heavily corrupt - Fictional NYC). The game is about corruption, lust, prostitution and much more. It is story driven. It's mainly about two people. A man named Michael who through a random event in his daily life ends up rescuing a girl named Alison, who turns out to be a lot more important than some random girl.
About compressed version
We used some strong tools, so quality of compressed files may be lower than the original. Also we used some 
webp codec
and 
webm directshow filters
you may have to download and install. 
We recommend to download full version to get 100% of game experience.
Changelog
v1.0 (Harem route)
It's harem route update. The name said 1.0 but it has harem route content in it. It has over 370 renders and 16+ animations.

v1.0 (Love path remaster)
-Over 900 renders
-21 animations
-The completion of AFOTA love-path.
Game Images