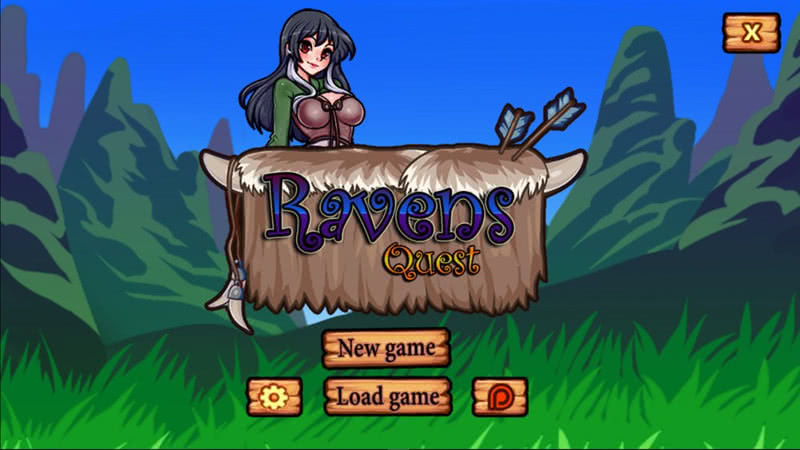 Information
Name
: Raven's Quest
Fetishes
: Female protagonist, Bestiality, Corruption, Fantasy, Female domination, Groping, Oral sex, Rape, Voyeurism, Monster girl, Vaginal sex, Anal sex, Group sex
Version
: 1.3 -
Download Android version 1.3 from AdultAPK.com for free!
Censorship
: No
Last updated
: 29 December 2021
Language
: English
Size
: 202 MB 7Z 
About game
Raven is a witch, but this is the only thing she knows for sure. She finds herself in a world named Lustein, where everyone seems to be extremely lustful. Everyone except a mysterious Order. Help her investigate and explore the world in this RPG, defeating monsters, find new events and customize Raven with lots and lots of different outfits! 



Changelog
- Raven can now walk Sai after adopting him.
- New event when walking Sai. (Requires having certain parameters activated)
- Raven can now explore the deep forest after completing the last dungeon to find someone really close to her home...
- New full scene: ???
- New outfit: Xmas outfit! Obtainable after completing the last dungeon and searching under the christmas tree, in Raven's home.
- New outfit: Janna. 'Someone' will give it to Raven after the second time hanging out.
- New base: Tentacles. Get Raven completely surrounded by tentacles! Obtainable after going to the tentacle cave, in the mountains.
- After reaching Level 11 of exhibithionism, Raven can now take off the top and bottom clothes.
- The 'egg vibrator' can now be seen from the front.
- New function: Cheat book. Read the book in Raven's library to find cheats for the game.
- New cheat: Raven can now 'cheat' and get all outfits after completing the last dungeon. Caution, though! Some events might become unavailable after doing so!
- New function: Credits book. The list for our highest Patrons!
- Fixed bug where Sai would appear at home even before adopting him.
- Fixed other bugs.
Game Images