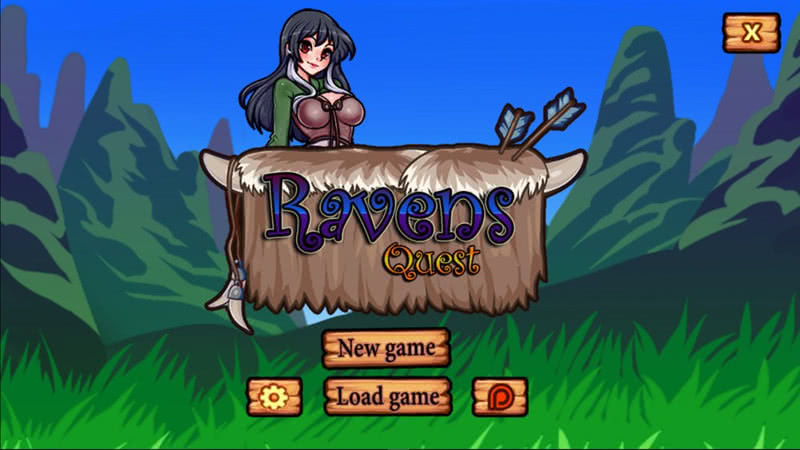 Information
Name
: Raven's Quest
Fetishes
: Female protagonist, Bestiality, Corruption, Fantasy, Female domination, Groping, Oral sex, Rape, Voyeurism, Monster girl, Vaginal sex, Anal sex, Group sex
Version
: 1.1 - 
Download Android version 1.1 from AdultAPK.com for free!
Censorship
: No
Last updated
: 6 July 2021
Language
: English
Size
: 173 MB 7Z 
About game
Raven is a witch, but this is the only thing she knows for sure. She finds herself in a world named Lustein, where everyone seems to be extremely lustful. Everyone except a mysterious Order. Help her investigate and explore the world in this RPG, defeating monsters, find new events and customize Raven with lots and lots of different outfits! 
Changelog
- NEW outfit - Jewelry. Obtainable when talking with Lazarus after clearing the 'End dungeon' and wearing a revealing and slutty outfit.
- NEW event - Pet the kitten in Ashon city while wearing an elegant yet slutty outfit to start the event.
- NEW outfit - Bad Slut. Obtainable after completing the new event in Ashon city.
- NEW hairstyle (You can change it in Pervish's hairstyler) - Pink.
- NEW hairstyle (You can change it in Pervish's hairstyler) - Raven...?
- Remade: Claire's quest. Raven can now talk with the orc leader without the requirement of giving birth to three orc babies.
- Remade: Mountain's permit quest. Raven can now seduce the guard when at attitude 7 or more. The guard will give a permit to Raven.
- Remade: Changed the event when losing against a female thug.
- Fixed a bug that could prevent repeating the last dungeon and talking with Lunara to receive the 'St. Louis' outfit.
- Fixed some minor bugs and visual glitches.
Game Images