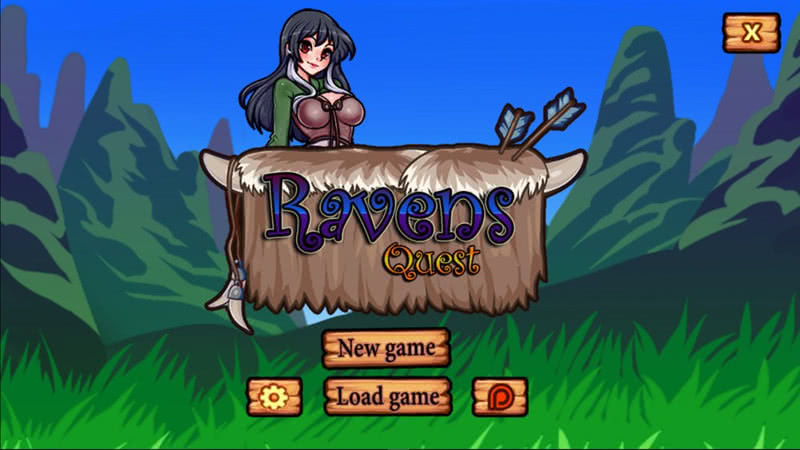 Information
Name
: Raven's Quest
Fetishes
: Female protagonist, Bestiality, Corruption, Fantasy, Female domination, Groping, Oral sex, Rape, Voyeurism, Monster girl, Vaginal sex, Anal sex, Group sex
Version
: 1.4 -
Download Android version 1.4 from AdultAPK.com for free!
Censorship
: No
Last updated
: 7 July 2022
Language
: English
Size
: 204 MB 7Z 
About game
Raven is a witch, but this is the only thing she knows for sure. She finds herself in a world named Lustein, where everyone seems to be extremely lustful. Everyone except a mysterious Order. Help her investigate and explore the world in this RPG, defeating monsters, find new events and customize Raven with lots and lots of different outfits! 



Changelog
- New event: Raven can now 'work' at the monastery in the mountains as a Holy Sister if she has an attitude of 20 or more.
- New outfit: Holy Sister. Obtainable after accepting the job as a Holy Sister.
- Improved the main quest and the quest hints to be easier to follow.
- Nerfed the damage from the Tentacle monster, in the dessert and buffed the damage Raven does to it with the effective element.
- Nerfed a bit the damage the Tale thugs deal to Raven.
- Raven's elemental powers will now improve all at once when meditating.
- Changed the price of the 'mountain permit' from 200 gold to 80 gold.
- Raven will always successfully run away from enemies.
- Raven can now approach the orc camp and meet their commander when she has had any sexual intercourse with 5 or more orcs.
- Raven can now sleep in Freya's house and the Rebel's hideout.
- Raven will now propertly regenerate all her elemental powers after a fight. (outside of dungeons)
- Re-write - Raven meets the orc commander.
- Re-write - Dialogues in the main quest.
- Re-write - Small dialogues with monsters.
- Fixed a but where Raven's sub and dom stats would reset when sleeping.
- Fixed a bug where the punk outfit was not purchasable after Raven getting a tattoo.
- Fixed other small bugs and some grammar.
Game Images