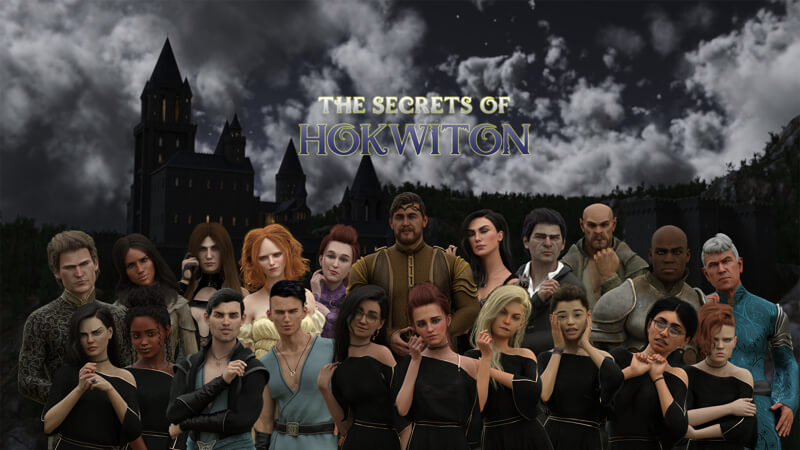 Information
Name: The Secret of Hokwiton
Fetishes: Female protagonist, Bestiality, Corruption, Exhibitionism, Groping, Handjob, Incest, Masturbation, Oral sex, Teasing, Fantasy, School setting
Version: 0.1.1a
Censorship: No
Last updated: 18 January 2022
Language: English
Size: 295 MB 7Z
About game
In The Secret of Hokwiton, you accompany our main character named Harmony on her adventure, attending her first year in the magical school, Hokwiton. As if diving into a new world full of magic wasn't enough, many secrets are waiting to be discovered. On your adventure, you will meet many interesting characters and magical creatures and make new friends along the way.



Changelog
Increased writing speed of text slightly.
Lower volume of voice sound effects.
Brewing potions had some unclear instructions, should be now more clear.
Fixed wrong class and character names.
You can now hide the Dialog Box by pressing the left shift key.
Placed some map icons more to the middle since they were not visible with a 16:10 aspect ratio.
The game window is now easily resizable.
Adjusted dialogs where text had been cut off and fixed some spelling errors.
Game Images