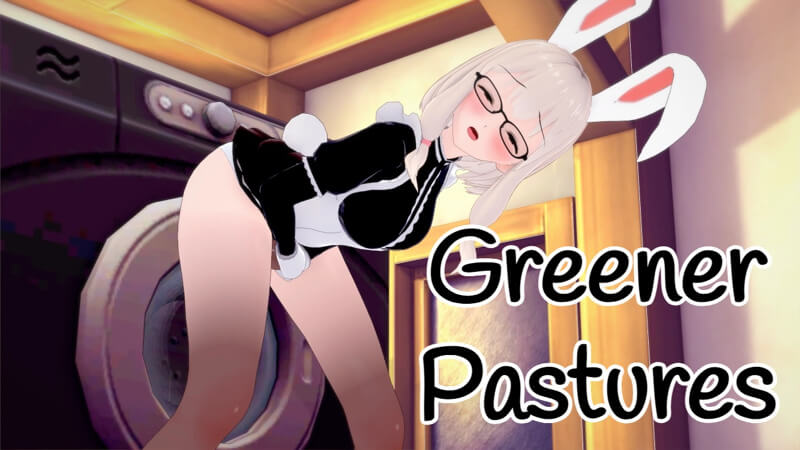 Information
Name
: Greener Pastures
Fetishes
: Male protagonist, Animated, Lesbian, Monster girl, Handjob, Harem, Female domination, Milf, Oral sex, Teasing, Big tits, Corruption, Titjob, Groping, Vaginal sex, Creampie, Voyeurism, Anal sex
Version
: 0.11 + compressed -
Download Android version 0.11 from AdultAPK.com for free!
Censorship
: No
Last updated
: 12 April 2022
Language
: English
Size
: 2,55 GB 7Z
Size compressed: 601 MB 7Z
About game
In a world where cute monster girls are the norm, who wouldn't want to get out and enjoy the scenery? Unfortunately, a tragic event has left the main character alone with his family farm and a pile of bills to pay off. But when the sinister organization Fornication Under Careful Control (F.U.C.C.) begins quarantining all monster girls for supposedly lewd behavior, his farm becomes the perfect hiding spot for these girls on the run. Can you keep the farm in working order while also sheltering these girls? Will you get into wacky hijinks with your new living companions? Will any of them end up pregnant?


Changelog
A boring person might call this the "Threesome update." I prefer to call it the Monster-Girl Mash.
-4 Ariana Scenes (She can now become pregnant)
-4 Milibelle Scenes (She can now become pregnant)
-3 Sophia Scenes (our little girl is growing up :') )
-The girls are all planning a dinner for you! (2 Scenes)
-Additional security scenes
-One tiny story moment if several girls aren't pregnant

QOL Changes:
-Fixed a scaling issue with some animations, they now have more in frame
-Fixed an issue where rollbacks could lock players out of some scenes. In order to fix this, some scenes from v0.10 will replay once in legacy files.
-Added a scroll bar to the security footage screen
-Did some work to reduce file size
-Misc bug/grammar fixes
Game Images