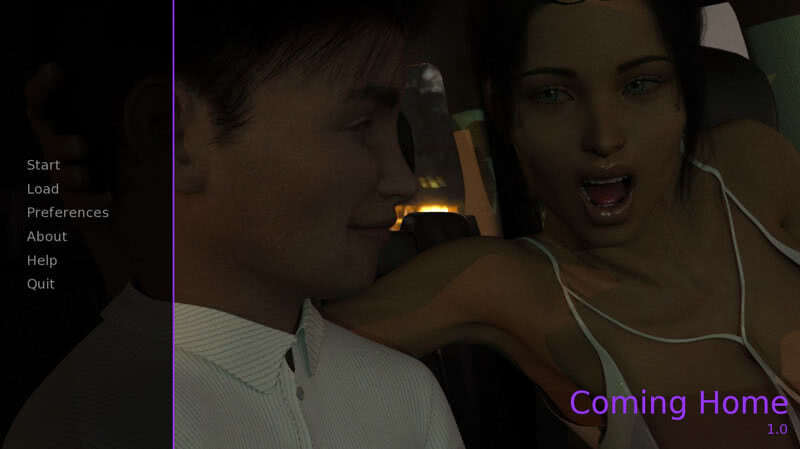 Information
Name: Coming Home
Fetishes: Male protagonist, Big tits, Big ass
Version: Chapter 1 - Version 0.1
Censorship: No
Last updated: 17 October 2019
Language: English
Size: 608 MB 7Z 
About game
In the visual novel you will play as the son of Rebecca, a mature, beautiful woman living in a small town. You have just come back from boarding school for the summer only to find that your mother has recently run into some serious money issues was forced to allow a tenant --her landlord, Mr. Chang-- and his dog to move into the spare bedroom and help with expenses out of his own "good will". That being said, his "good will" appears to be running low and your mother will do whatever it takes to make sure you can stay in school and have a place to sleep!
This story could play out in a multitude of ways based on player choices however, the story will be almost entirely
 NTR, INCEST 
and 
HIGH BESTIALITY 
focused on the first release. I understand this is not everyone's cup of tea so, come future releases 
NTR
and 
HIGH BESTIALITY
can be entirely avoided and the game can be solely focused on incest. That being said, if these are not your kinks please avoid this game.
Changelog
-
Game Images