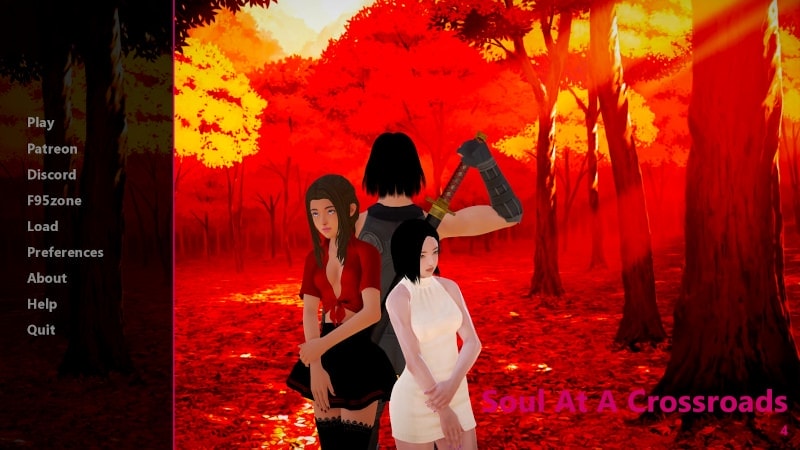 Information
Name: Soul At A Crossroads
Fetishes: Male protagonist, Teasing, Groping, Voyeurism, NTR, Oral sex, Vaginal sex, Masturbation
Version: Episode 1 Full
Censorship: No
Last updated: 1 October 2020
Language: English
Size: 1,03 GB 7Z
About game
You play as a young man. The main character for a long time was in a world that is not comprehensible to the human eye. But the moment came when he was able to return to the world of the living. He doesn't remember anything. Who was he? What actions did he do? All these questions torment his soul. Now the hero has to get to know his loved ones again. His life changed dramatically. He had a chance to start from scratch. But during his dreams, visions come to him. It's as if his soul is traveling into a world that is incomprehensible to the living. The torment of his soul gives him no peace in any of the worlds.
Changelog
Added Day 7.
Added 2 new songs.
Added 5 events.
Day 6:
Added Day 6.
Added 2 new songs.
Added 5 events (NTR and not NTR).
Day 5:
Added Day 5.
Added 3 new songs.
Added 2 NTR events.
Added 2 not NTR events.
Added 4 events for Amelia.
Added 2 events for Ingrid.
Added 4 events for Matilda.
Game Images