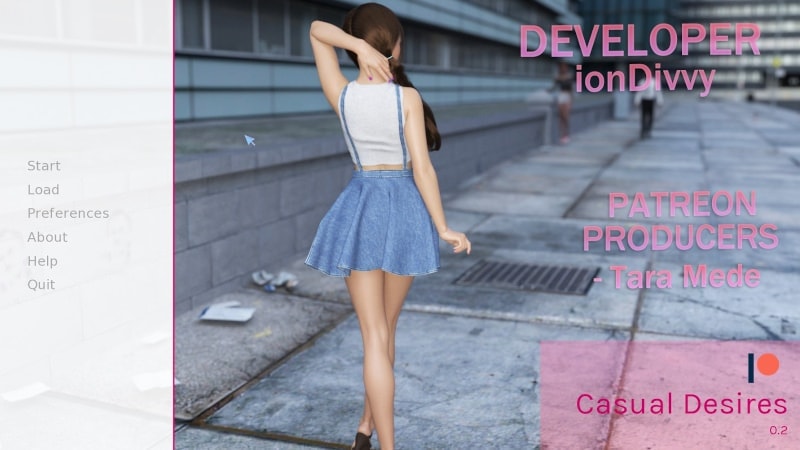 Information
Name: Casual Desires
Fetishes: Female protagonist, Corruption, Creampie, Exhibitionism, Groping, Group sex, Handjob, Lesbian, Masturbation, Oral sex, Stripping, Teasing, Vaginal sex, Voyeurism
Version: 0.11
Censorship: No
Last updated: 7 January 2022
Language: English
Size: 0.98 GB 7Z
About game
Approaching her 19th birthday, and home alone after her parents leave for a business opportunity, the protagonist decides to combat her boredom by finding a part-time job and exploring her sexuality. Will her porn addiction and exhibitionism fetish take her down an ever-escalating road of perversion and depravity? Or will she forever remain an innocent virgin? Well, I think we all know which direction things will go...



Changelog
- Chapter 11 release.
- Over 220 new images.
- 8000 new words of text.
- 1 new music track.
- Trimmed/removed over 500 lines of dialogue from earlier chapters, as the first step to improving pacing for new players.
- Changed a few of the protagonist's lines regarding boys and boyfriends to be more sexuality-neutral.
- Remade several images from Chapter 3.
- Fixed the Chapter 6 & 7 scene skips so that they only occur if Lesbian Mode is enabled.
- Added Discord logo + link to main menu.
- Typo fixes.
Game Images