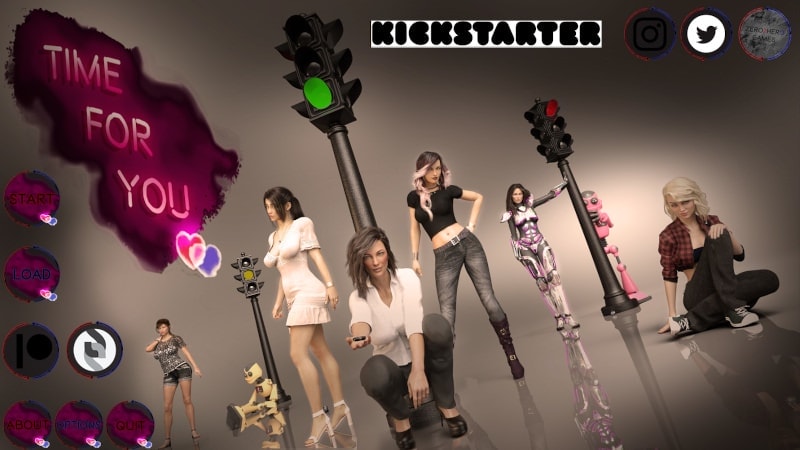 Information
Name
: Time For You
Fetishes
: Male protagonist, Animated, Big ass, Big tits, Creampie, Dating sim, Exhibitionism, Female domination, Humor, Incest, Masturbation, Milf, Romance, Sex toys, Stripping, Teasing, Vaginal sex, Voyeurism
Version
: 0.22.0 + 
Download Incest patch
- 
Download Android version 0.20.0 from AdultAPK.com for free!
Censorship
: No
Last updated
: 11 July 2021
Language
: English
Size
: 1,09 GB 7Z
About game
15 years ago your grandparents disappeared in front of your eyes. No explanation. No clues. Just questions. You can learn the truth now, but you'll need help. Become the main character and solve the mystery of their disappearance. Join a lively cast of characters on your adventure and choose whether to pursue romance, or not. Collect useful items and clues, using them during interrogations to learn the truth. Throughout your journey, use your phone to collect information, message characters, view character love, lust and likability stats, and more!
OH RIGHT! LEWD CONTENT. LIKE A LOT!!!
Changelog
v0.20.0
-Scene 12, 13, end of Chapter 02, and Chapter 02 Bonus content.
-Bug fixes.
-Spelling fixes.
-It's been one heck of a journey so far, but we've finally made it to the end of Chapter 02! Be on the lookout for some hidden goodies and Chapter 03 teasers!
Game Images