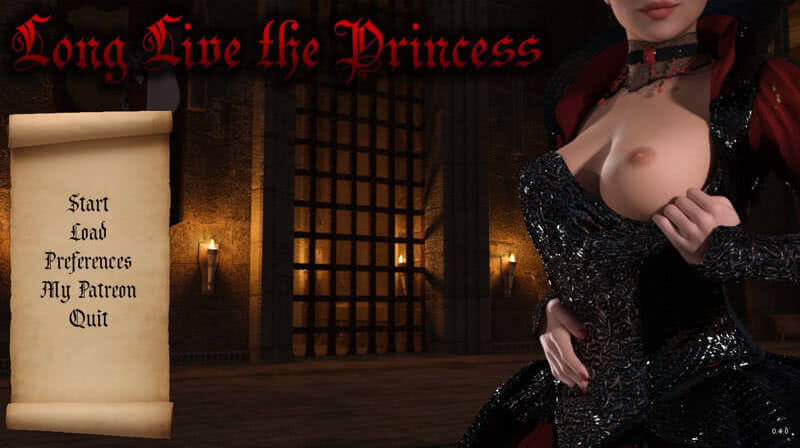 Information
Name
: Long Live the Princess
Fetishes
: Male protagonist, Fantasy, Mind control, Incest, Lesbian, Voyeurism, Anal sex, NTR, Cheating, Oral sex, Teasing, Vaginal sex
Version
: 0.38.0 -
Download Android version 0.36.0 from AdultAPK.com for free!
Censorship
: No
Last updated
: 15 December 2021
Language
: English
Size
: 1,02 GB 7Z
About game
The King is dead. His daughter, Princess Selena, is set to take the crown. But something is wrong. Murder, backstabbing, and visions of extinction threaten to bring ruin to all that is good. And at the heart of it all is a tale of personal tragedy and lost love. You are a Truthsayer. Yours is the ability to tell if someone is lying. With your mentor dead, it is up to you to protect the Princess when she arrives in your hometown for her coronation. But a secretive old crone and her foul-mouthed pixie assistant have different plans for you. With a newly learned ability to uncover secrets and use them to your own advantage, you are tasked with getting close to Princess Selena to save her from her darkness. But to achieve that, you must practice by getting close to the women in town. Real close. And as you venture towards your destiny, someone is watching you closely... 



Changelog
The night scenes for all the girls who have them (Evelyn, Primrose, Callie, Samarra, and Nell) are now fully implemented.
Updated all four existing night scenes to keep them in line with the rest of the game. Every image has been re-rendered, and every animation has been expanded and improved.
Added the Deep Sleep spell.
Implemented Perversity 6, which works differently from all other ability scores.
Removed Courage levels 5 and 6 from the game. They were no longer needed. This means all abilities are now fully implemented.
Expanded several epilogues to take the new possibilities from this update into account.
Completely revamped lighting in the Samarra/Nell night scene. Additionally, Nell's skin texture was fixed in this scene.
Removed the ability to leave behind evidence at night. This early feature no longer fit the game's theme and would have been very demanding to implement.
Various tweaks and fixes.
Game Images