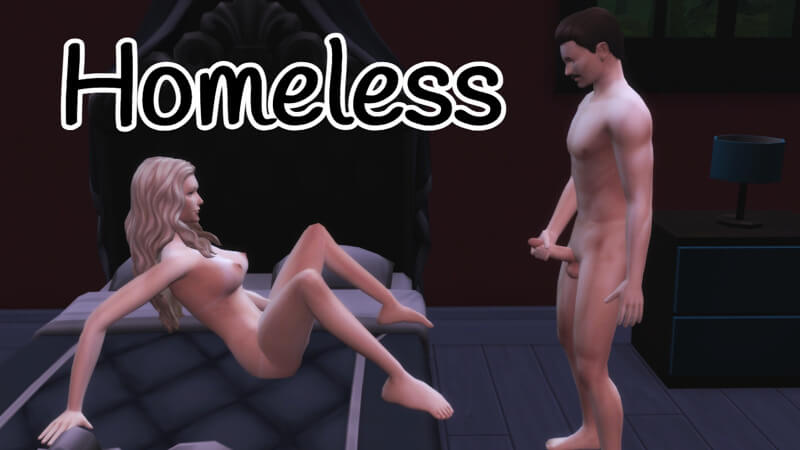 Information
Name: Homeless
Fetishes: Male protagonist, Anal sex, Animated, Big ass, Big tits, Cheating, Corruption, Creampie, Futa, Group sex, Milf, NTR, Oral sex, Vaginal sex
Version: 0.8 + compressed
Censorship: No
Last updated: 21 September 2021
Language: English
Size: 4,29 GB 7Z
Size compressed
: 277 MB 7Z
About game
The main character is a former soccer player who was forced to retire early and started using his knowledge to stay in the business, as a businessman and a talent scout. In a wedding on the verge of ruin with a famous and disagreeable actress, he is forced to shelter a homeless person in his house for a few days. And to make matters worse, she still brings a younger brother. How he will handle this whole situation is up to you.
About compressed version
We used some strong tools, so quality of compressed files may be lower than the original. Also we used some 
webp codec
and 
webm directshow filters
you may have to download and install. 
We recommend to download full version to get 100% of game experience.
Changelog
v0.8
- 328 images
- 18 videos
- 2 videos [misc]
- 10 videos [Homeless]
- 12 videos [Sissy Maid]
- 11 videos [Stephany]

v0.7
- 356 images
- 10 videos [Diana]
- 1 video [Misc]
- 4 videos [Homeless]
- 12 videos [Orgy]
- 8 videos [Orgy, if trans content]
Game Images