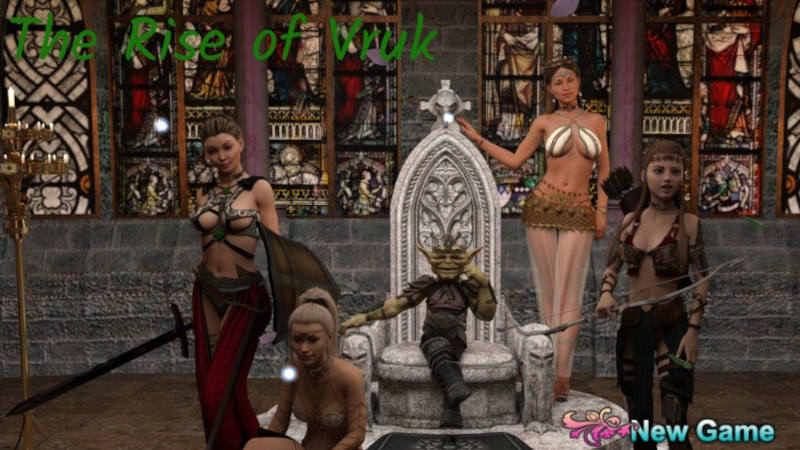 Information
Name: The Rise of Vruk
Fetishes: Male protagonist, Corruption, Monster girl, Adventure, Fantasy, Big ass, Big tits, BDSM
Version: 0.16.1
Censorship: No
Last updated: 4 December 2021
Language: English
Size: 671 MB 7Z
About game
In The Rise of Vruk is a game you play a goblin who must recreate his clan to take revenge on the orcs that destroyed your entire race. This is done by turning human women into corrupted breeding stock.



Changelog
v0.15
-Quality of Life adjustments: increased gold received from Vicki and Jack for work done, also increased gold received for selling bat and DD wings.
-Opened up the forest earlier in game (enter at your own risk)
-Rescue of Lara and Shannon Quests completed -The breaking of Shannon completed -Lara's reveal convo -Pro/No routes for Lara added
-New girl: Sera!
-Corruption of Tish Quest completed
-New area! (unlocked after The Search for Lara)
-New movement ability
-Quest log implemented (Must start a new game to find the in-game journal) Journal is not caught up to this update, but has been added!
-Unlocked messing with Elsie. You no longer need sleeping powder to insert tab 'p' into slot 'm' while she sleeps...
-NEW TITLESCREEN!
-Various quality of life updates and tweaks that I cannot remember at the moment...
Game Images