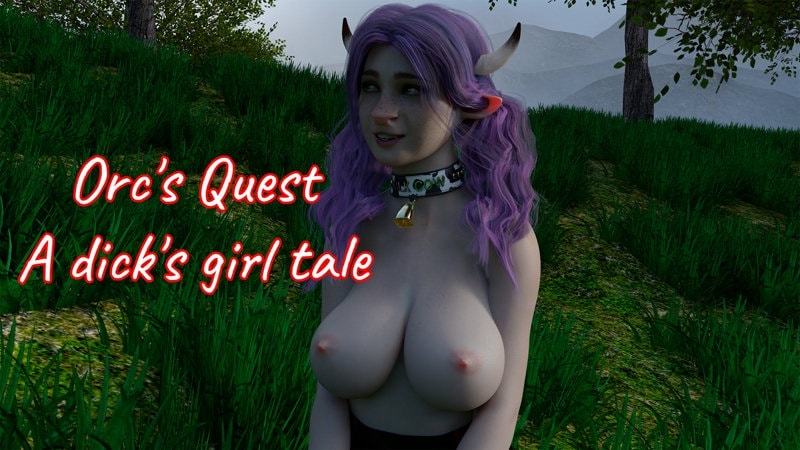 Orc's Quest: A dick's girl tale - Version 0.2 + compressed
Information
Name: Orc's Quest: A dick's girl tale
Fetishes: Female protagonist, Fantasy, Adventure, Anal sex, BDSM, Big ass, Big tits, Futa, Groping, Group sex, Incest, Lesbian, Monster girl, NTR, Oral sex, Rape, Vaginal sex
Version: 0.2 + compressed
Censorship: No
Last updated: 26 March 2021
Language: English
Size: 3,19 GB 7Z
Size compressed
: 473 MB 7Z
About game
Orcs' Quest: A dick girl's tale, is set in a medieval world, with lots of fantastic creatures. Everything was created by the Deities, even the humans. After some time developing themselves, greed took their heart, and a war against the non-human races happened. In the process, with help of Panos, the human's deity, they managed to get access to blood magic. With that, the two major kingdoms, the elves, and the orcs joined forces to stop the humans' advances, supported by several other races. The war was very short humans won it and annihilated all orcs males. To make things even worst, they made a curse that prohibited the birth of new males. The elves were made slaves and chained away, only a small portion of them are free, but they are now considered scum. With help of Rythrix, the deity of Endurance, you were born, a different kind of Orc, a girl, but with something else... Now, it's your fate to rebuild the Orc Kingdom and take revenge on humans! However, for that, you'll have to ally once again with the elves! Help Princess Illyrana find her father and complete a prophecy! It's up to you to save all magical creatures and build your harem!
About compressed version
We used some strong tools, so quality of compressed files may be lower than the original. Also we used some 
webp codec
and 
webm directshow filters
you may have to download and install. 
We recommend to download full version to get 100% of game experience.
Changelog
- more than 540 new RENDERS, with lots of sex scenes. Overdid a bit, sorry for the delay.
- Lots of new written stuff, didn't count it but you can imagine by the amount of CGS
- Fixed small bugs and did minor tweaks. Solved the dumb mistake with the textbox.
- Two new battles
- More pregnancy events
- Futa centaur and male centaur added
- Minotaur scene added
- More elfs, a whole ton of fucking elfs.
- More humans
- Two new futa
- Dream land scene
- Potions
- Inventory
- Gallery
- Cheat box
- Music
- Sex sounds
- 5 new animations ( you can set the speed of the animation )
- New characters
Game Images