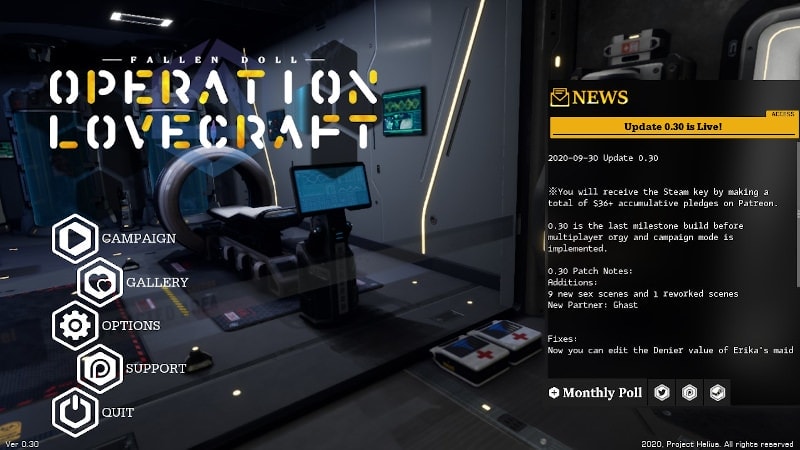 Fallen Doll: Operation Lovecraft - Version 0.4.9 Cracked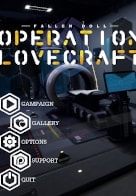 Information
Name: Fallen Doll: Operation Lovecraft
Fetishes: Female protagonist, Big Tits, Sci-Fi, Bestiality, Animated, Vaginal sex, Anal sex
Version: 0.4.9 Cracked
Censorship: No
Last updated: 6 January 2022
Language: English
Size: 8,99 GB 7Z
About game
A series of transitory game builds serving as a full scale upgrade of Fallen Doll and a concept prototype of Fallen Doll's sequel. As a frontier research and military base revolving Yuggoth, the newly discovered Kuiper belt dwarf planet unbeknownst to human race until late 21 century, Archimedes orbital station harbors a pair of sentient military AI mainframes which can project their sentience unto any synthetic body with a positronic brain: Erika (Electronic Recon-Infiltration Combat Agent) and Alet (Assault-Type Lite).




Operation Lovecraft 0.4.5, with working crack, Steam emu, and Mindflayer. To play, just run Mindflayer as administrator once to generate a cert, then afterwards to play, just run the Mindflayer executable (\Paralogue\Binaries\Win64). Harem mode is confirmed to work.




Note that in Harem mode, a handful of sex positions look locked. Wiggle your mouse around on them and you should still be able to use them once you click on the little active spots on their cards.



Changelog
Additions:
14 New Experiments
New Outfits:
Permanent:
Alet: Libero
Erika: Succubus Mistress
Dr,Anya: Duct Tape Fixes Everything
Weekly Store:
Dr.Anya: Herdsman's Daydream
Various bugs and exploits addressed.
Game Images