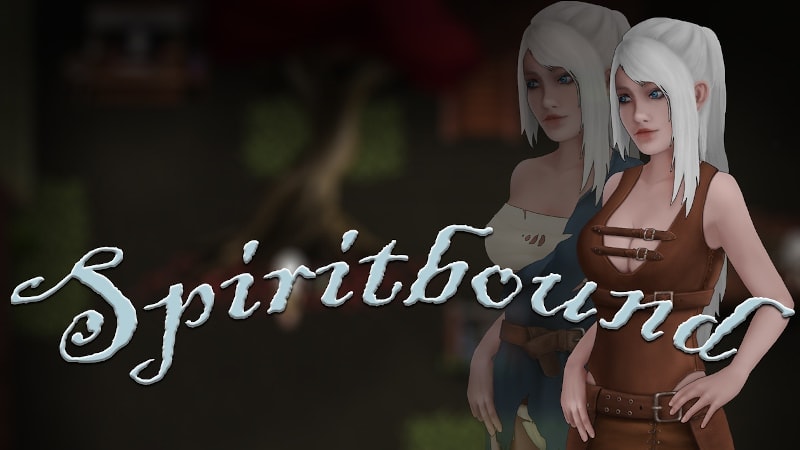 Information
Name: Spiritbound
Fetishes: Female protagonist, Creampie, Vaginal sex, Exhibitionism, Teasing, Adventure, Fantasy
Version: 0.7.0.5
Censorship: No
Last updated: 5 March 2021
Language: English
Size: 224 MB 7Z 
About game
Spiritbound is a Tactical-RPG game set in a fantasy world. You play as Kara the pathfinder who recently started adventuring. While resting in a roadside inn she heard stories from a mysterious old crone of a nearby forest, and a shrine long abandoned deep inside. A shrine to an old slumbering spirit full of riches offered to it as tribute by people long dead and forgotten. Despite warnings she decided to go after the stories told by the crone.
Changelog
Added Shayla as a companion.
Added 2 new CGs (Shayla Captured, Kara and Shayla Bathing) and one new scene with multiple CGs (Monstrous Toy)
Added Debt to the Spirit quest. Now Kara will be able to pay her debt to the Spirit of the Frog.
Added Gallery can now be accessed from the title screen.
Added Stash that can be accessed from various places.
Added New Items including new magical equipment craftable at the old witch's house.
Added Frog Shrine in the forest can now gives its blessing.
Added You can now fight the Spirit of the Frog after saving Shayla.
Added You can now gather companions when leaving the inn.

Changed Starlight bracelet renamed Wise Frog Bracelet. Its description and image has also been updated.

Fixed Swapped Kara solo flashing CG to the proper image.
Fixed Hunting bow aimed shot not recharging after combat. It basic attack now also properly uses agility
Fixed Basic attack damage not calculating Stat multiplier properly.
Game Images