Silicon Lust - Version 0.32b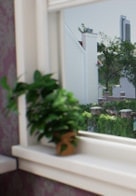 Information
Name: Silicon Lust
Fetishes: Female protagonist, Big tits, Masturbation, Exhibitionism, Voyeurism
Version: 0.32b
Censorship: No
Last updated: 6 December 2023
Language: English
Size: 8,34 GB 7Z  
About game
A game from the famous creator of the WhoreCraft game series - Auril. This is an erotic game about a girl who stayed home alone while her parents went on vacation. She is looking for classes to her taste. 



Changelog
Two scenes added
Gallery fully reworked
Added 8 scenes into the gallery (scenes in the gallery must be unlocked through gameplay, or by using the cheat save file)
DLSS updated to version 3.5
Inventory mechanic changed: Items now need to be selected from the inventory and used at the appropriate triggers, instead of just pressing E
Fixed double sound bug in some animations
Fixed problem where Minotaur Slave part 2 and 3 couldn't be played
Fixed Kira's wrong outfit in some scenes
Justin's cap is now removed from the inventory after being used
Kira should no longer turn into the invisible man after the pool scene
Various small fixes in camera work, materials and correcting light in some places.
Game Images