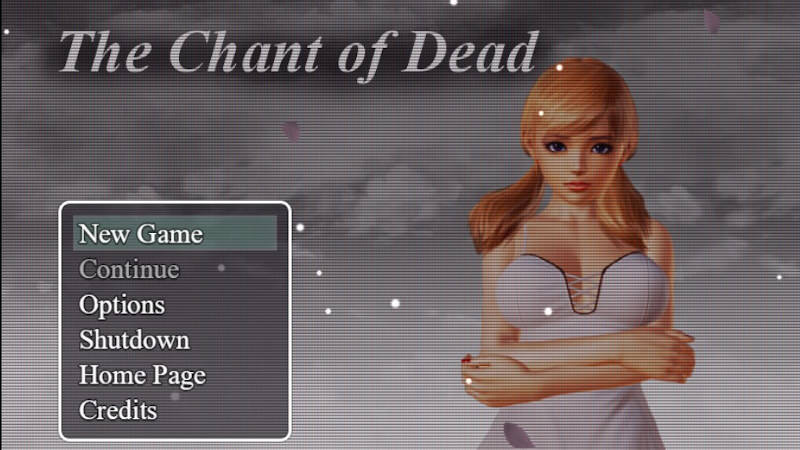 Information
Name: The Chant of Dead
Fetishes: Female protagonist, Interracial, Oral sex, Vaginal sex
Version: 1.7.1 Patreon
Censorship: No
Last updated: 24 January 2022
Language: English
Size: 1,99 GB 7Z
About game
The game follows the story of the innocent and virgin daughter of a noble family, who has to escape from her fief to save her life. Her mission is to warn the queen of the arrival of a new evil, the army of walkers (living dead) who raze everything in their path. Over the course of history you will have many possibilities. Follow the main mission, help the opposing kingdoms in their fight for power or against the walkers, or forget your mission and try to find the best way to live in this dark world.



Changelog
1.7.1 Patreon Version.
- Added 12 new pics.
- Added 4 new scenes.
- Added new scenes in the brothel with Hollie (Anni and the clients).
- Added new scene between our protagonist and Karin the owner of the main inn.
- Added new scenes between our protagonist and the stalker in the refugee camp.
- Added new object. (see Anerland Mondays for more information).
- Added new map.
- Change of some scenes between the main character and some NPCs, (improved quality of graphics and scenes).
- Improved quality of the graphics in the different scenes of our protagonist.
- Fixed problem when arriving at the mountain kingdoms. (some players couldn't enter the village when arriving to the map).
- Fixed problem in the caves of Anerland, lowered the difficulty level (even more), and increased the light by one level.
- Fixed problem with finding the girls at the inn in the brothel with Hollie (more info in the Anerland Mondays).
- Fixed final scene in the brothel, final battle (some players couldn't find the skulls of the enemies, now it's much easier and there are fewer to complete the scene).
- Fixed some minor bugs.
Anerland Mondays.
Some players had problems in Hollie's chapter, specifically when looking for the girls, now this is much easier, remember that you must find the 3 girls (including the protagonist) to move to the next level in the episode, now the appearance of Cris will be more frequent, which facilitates the completion of the mission and once you find the 3 girls a notice of mission completed will jump so you can continue with the next phase.
Game Images