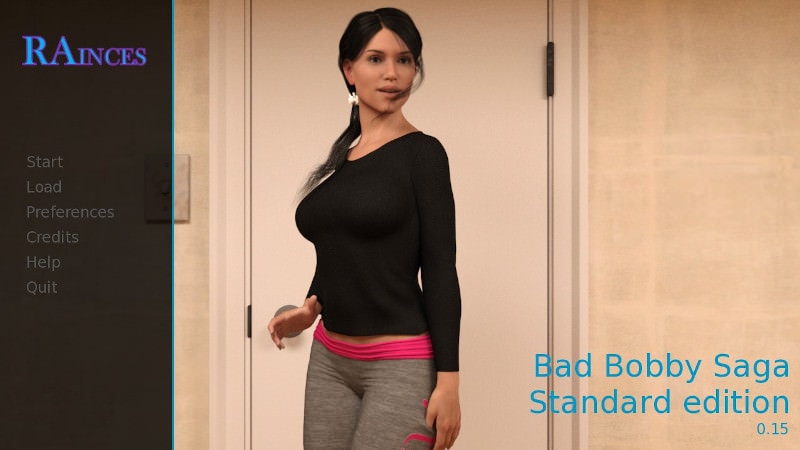 Bad Bobby Saga - Version 1.00 Standard Edition + compressed
Information
Name: Bad Bobby Saga
Fetishes: Male protagonist, Incest, Blackmail, Corruption, Domination, Voyeurism, Footjob, Groping, Masturbation, Oral sex, Vaginal sex, Rape, NTR, Romance
Version: 1.00 Standard Edition + compressed
Censorship: No
Last updated: 19 October 2021
Language: English
Size: 3,29 GB 7Z
Size compressed
: 395 MB 7Z
About game
This game is about a young brother who lived with his mother and 3 sisters. He will use all the means to drag them into a sexual relationship. 
Previously "Bad Brother Saga"

About compressed version
We used some strong tools, so quality of compressed files may be lower than the original. Also we used some 
webp codec
and 
webm directshow filters
you may have to download and install. 
We recommend to download full versions to get 100% of game experience.
Changelog
Version1.0 is finally ready!1GB of new content!
A lot has been changed, the story has been updated, sound effects added, there are marker...
Game Images