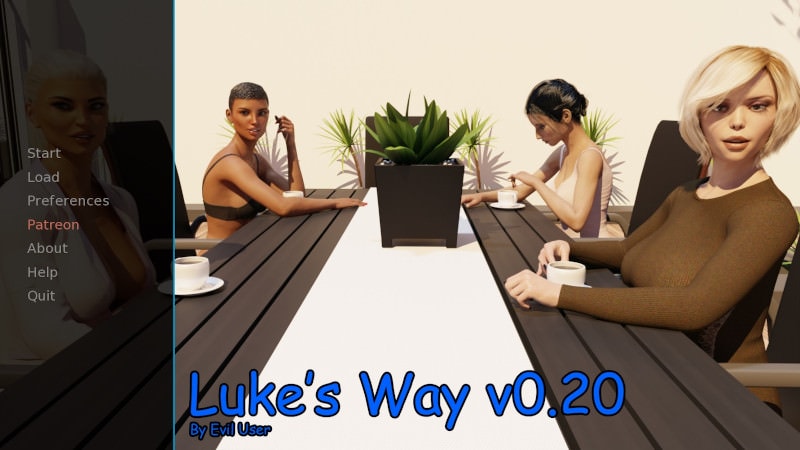 Information
Name
: Luke's Way
Fetishes
: Male protagonist, Incest, Interracial, Milf, Oral sex, Vaginal sex, Anal sex, Harem, Lesbian
Version
: 0.31b +
Download Incest patch
+ compressed
Censorship
: No
Last updated
: 31 May 2022
Language
: English
Size
: 1,96 GB 7Z
Size compressed: 571 MB 7Z
About game
Luke's Way is a story about Luke who moved into a new city searching for a better job and a better life. He manages to find a job that will change his life in a company called L.P.. On his first day at work, he is invited to a welcoming party which turns out to be a massive orgy. After only a few days, his boss admits that she liked Luke from the first time she saw him and they start a romantic relationship. She offers him a bigger role at her company and a free pass for fun with other girls.




About compressed version

We used some strong tools, so quality of compressed files may be lower than the original. Also we used some webp codec and webm directshow filters you may have to download and install. We recommend to download full version to get 100% of game experience.



Changelog
What you can expect is:
- Meeting with Lorenzo and Lady Elena.
- The meeting separates into two paths depending if you are on Lady Elena's path or not.
- Long event with Lady Elena.
- Or visiting Lorenzo's house and heading home where Michelle is waiting for Luke.
Game Images