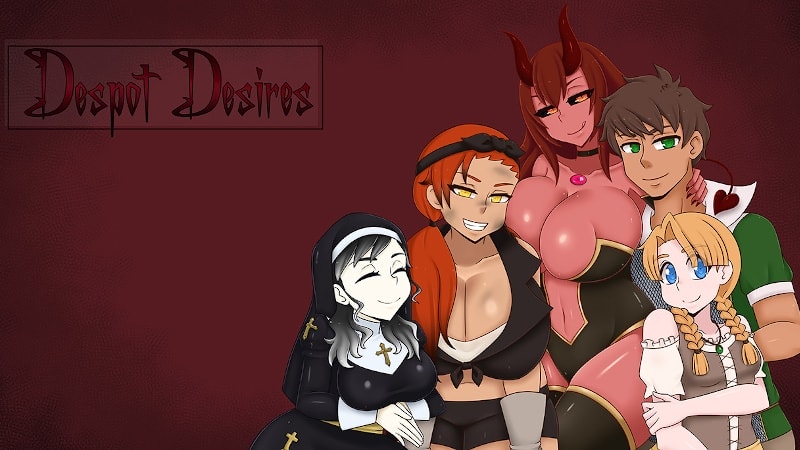 Information
Name: Despot Desires
Fetishes: Animated, Male protagonist, Dating sim, Exhibitionism, Sex toys, Oral sex, Titfuck, Anal sex, Vaginal sex, Big ass, Big tits, Fantasy
Version: 3.6
Censorship: No
Last updated: 18 March 2022
Language: English
Size: 746 MB 7Z 
About game
The Kutawala Crystal stone passed down through the Ages as Myth, Legend; A beautiful female Overlord bent on ending the human race, and a Hero trying to understand it all. Time doesn't matter but does Love? Learn more about the Ancient Gem, join the hero in capturing the "Evil" Overload, then, build their lives in love or Burn it all in Lust, you choose. 



Changelog
Thank you all so much for supporting us we're continuing to push out builds.
We won't stop until the game is finished and of course, we will be polishing it up after everything has been solidified in terms of content.
We hope to get an Android to build out pretty soon that will have special skips because the mini-games just won't function on them. Will post it in our discord first before anything else if not the Patreon itself. I look forward to seeing you guys next month and thank you for continuously supporting us.
It really means a lot.

- Continued story of the Blacksmith
- New character sprites
- Fixed Game Even MORE Breaking Bugs that was blocking content off (the bug feel un-ending)
Game Images