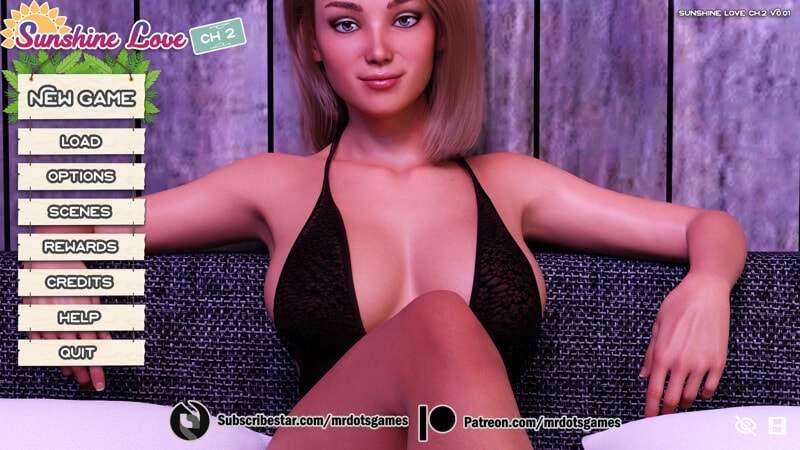 Sunshine Love - Chapter 2 - Version 1.01i Extras
Information
Language: English
Size: 2,42 GB 7Z
About game
You are an aspiring junior associate at a prestigious law firm, with hopes of one day becoming a trial lawyer, just like your current girlfriend of five years, Nicole. But that dream has been put on hold the moment your sister calls you out of the blue, needing you to help her save her struggling hotel business and offering you a job down at Sunshine Bay during the summer. You have not seen her in nearly nine years. You two will be spending a lot of time together, however, there will be other decisions, opportunities, friendships and relationships for you to consider during your time in Sunshine Bay. But you also must not forget your loving and devoted partner Nicole, who is counting on you to make some money to pay off the mortgage for your apartment, and to come home to her once the summer has concluded! During the story, you will have to make some decisions between two or more options, that will negatively or positively affect the outcome of your relationships with other people and the main story as well. There will be a number of secondary characters and you'll be able to start a romantic relationship with them, if you dare! Welcome to Sunshine Bay, where you might find true love where you least expect it…!
Changelog
- Fixed an issue with four of the five new scenes not being accessible from the replay gallery once they were unlocked.
- Fixed an issue with the wrong name being said by Vicky during the "MC + Vicky" only path's dinner scene.
- Fixed the wrong animation filename being referenced during the "MC + Friend" Lighthouse sex scene when selecting a specific set of choices for Anal sex.
- Minor fix to some dissolve steps being after a jump step during Week 10 Ashley scene.
- Fix the scene not jumping to the correct path/script after your call with Nicole ends during Week 11 if you break things off with her.
- Fixed an issue with a Kristina scene replay from the Week 9 sex scene not ending properly if certain choices are made during the replay.
- Added an image that was missing from the Week 8 date scene with Shortcake, near the Alleyway-Kitten moment.
- Fixed the wrong images being displayed during the Week 8 Shortcake sex scene after the climax.
- Fixed an issue with sound not stopping after Shortcake and MC kiss after Week 8 sex scene.
Game Images