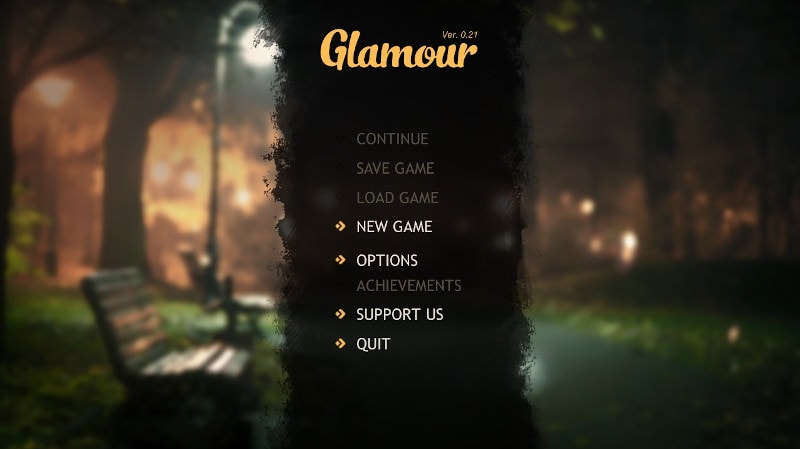 Glamour - Version 0.36
Information
Name
: Glamour
Fetishes
: Male protagonist, Female protagonist, School setting, Corruption, Masturbation, Voyeurism, Interracial, Sex toys, Vaginal sex, Handjob, Oral sex, Lesbian
Version
: 0.36 - 
Download Android version 0.36 from AdultAPK.com for free!
Censorship
: No
Last updated
: 12 April 2021
Language
: English, Russian
Size
: 779 MB 7Z 
About game
Main character Kate lived her whole life in a small rural town with her older sister, brother, father and her strict Christian mother. But one day her family falls apart, her father leaves, and her older sister moves out to the big city. Kate is 18, she recently graduated high school and it's time to look for a higher education. Her older sister Julia invites her to move in with her and apply to the same experimental college she's attending herself. The college is free, but it has very, em, unique take on education. Kate accepts Julia's offer and is hoping to start a better life in a new place. But maybe her life won't be as glamourous as she hopes it to be… 
Changelog
People have been waiting for Lisa to lose her v-card for multiple years. Since this is a monumental occasion for both her and Max, we've decided to make this update extra special.
As we've already mentioned it in the previous post, 0.36 is our biggest update yet. It's about 50% bigger than usual, which of course took some extra time to develop.
We don't want to spoil too much in the change log, so just jump into the game and see everything for yourselves!
Game Images