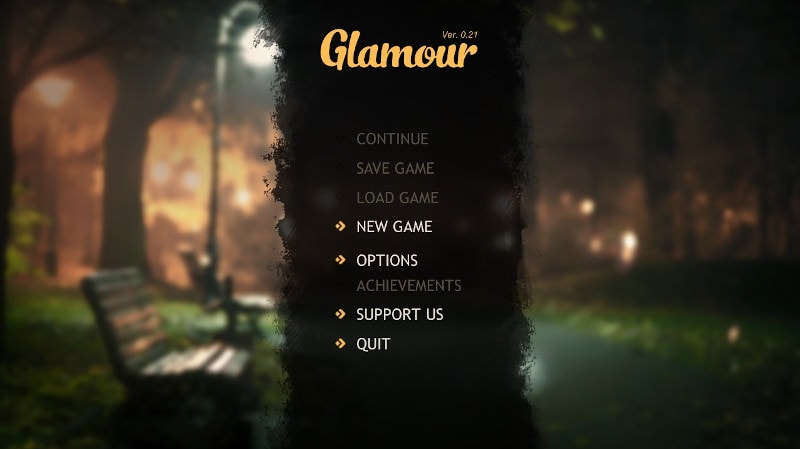 Glamour - Version 0.51
Information
Name
: Glamour
Fetishes
: Male protagonist, Female protagonist, School setting, Corruption, Masturbation, Voyeurism, Interracial, Sex toys, Vaginal sex, Handjob, Oral sex, Lesbian
Version
: 0.51 -
Download Android version 0.48 from AdultAPK.com for free!
Censorship
: No
Last updated
: 30 August 2022
Language
: English, Russian
Size
: 1,06 GB 7Z 
About game
Main character Kate lived her whole life in a small rural town with her older sister, brother, father and her strict Christian mother. But one day her family falls apart, her father leaves, and her older sister moves out to the big city. Kate is 18, she recently graduated high school and it's time to look for a higher education. Her older sister Julia invites her to move in with her and apply to the same experimental college she's attending herself. The college is free, but it has very, em, unique take on education. Kate accepts Julia's offer and is hoping to start a better life in a new place. But maybe her life won't be as glamourous as she hopes it to be… 



Changelog
Karen visits Max's house to discuss important future developments. Things will escalate from just talking.

Max will meet Candy. This story will be very different from Kate's.

Karen will invite Max in her office to show him the ropes. This event will have three options. They won't branch the main story and will only affect a small self-contained storyline. For now, the choice has no consequences, you can talk to Karen and replay the event as many times as you want in order to see all three options.
Game Images