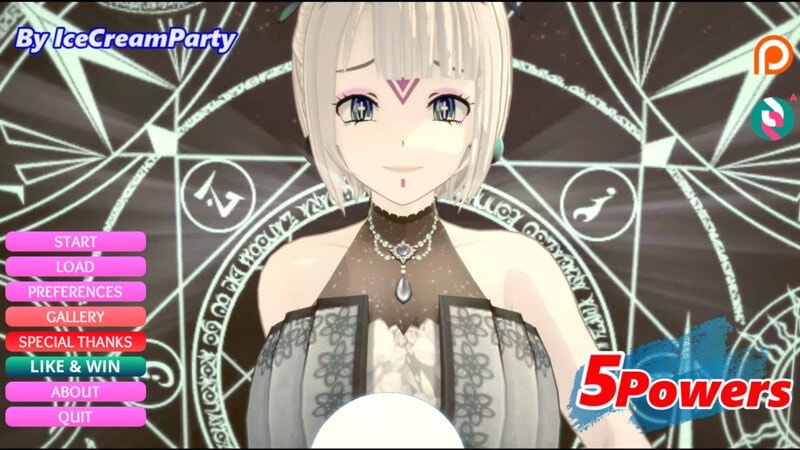 Information
Name
: 5 Powers
Fetishes
: Male protagonist, Animated, Big ass, Big tits, Handjob, Humor, Lesbian, Parody, Titjob, Masturbation, Voyeurism, Sex toys, Vaginal sex, Anal sex
Version
: 0.5 - 
Download Android version 0.5 from AdultAPK.com for free!
Censorship
: No
Last updated
: 22 August 2021
Language
: English
Size
: 916 MB 7Z 
About game
A young man with a troubled family will be fortunate enough to obtain divine powers. It will be up to him to decide whether to use them in order to restore harmony in his family, or to use them for his own benefit. Parodic comedy with cute girls haha...
Changelog
+ 637 new renderings (total 2465)
+ 74 animations (total 251)
+ Change in the introduction; eliminate the bad option at the beginning, and change the renderings where you write your name".
+ 6 lewd events
"Special Thanks" section opened (THANKS A LOT)
Your first decision will determine what you will do for the rest of the day.
Small section for those who want to support the project in any way.
Game Images