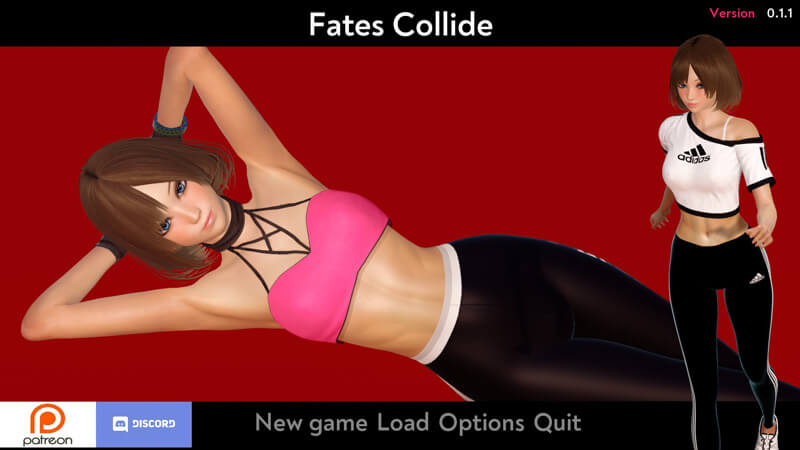 Information
Name: Fates Collide
Fetishes: Male protagonist, Big tits, Animated, Harem, Romance
Version: 0.3
Censorship: No
Last updated: 6 October 2022
Language: English
Size: 1,50 GB 7Z 
About game
In this game, you take the role of the MC, who is a bit lost in his life and trying to find himself. Often moving with his family, left without friends and in a loop of not caring about anything, you finally get your act together and do what you want to do. The game takes place in Ardoria, a city you move to in order to study on the somewhat famous Ardoria University. Will you make friends or enemies, pursue relationships or venture in the dark? It's all in your hands. Or is it? 



Changelog
1890 new renders
180 remade images from Ep2
7 animations
24 new songs
MC has a name now
And many other goodies!
Game Images