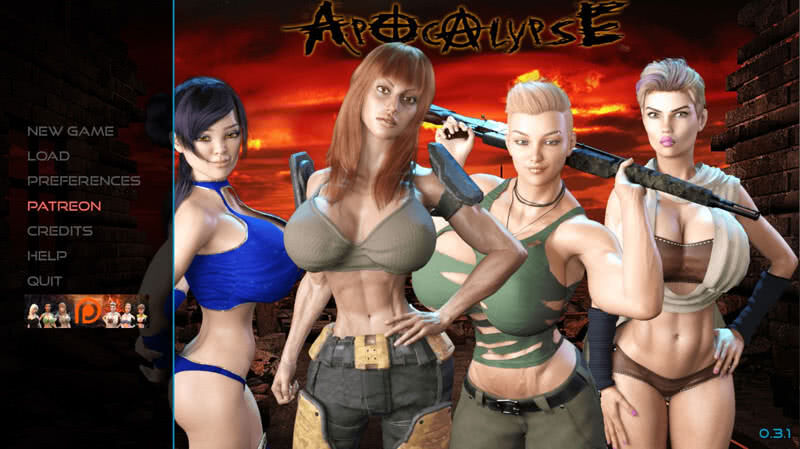 Apocalypse - Version 1.0 + compressed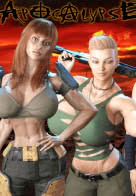 Information
Name
: Apocalypse
Fetishes
: Male protagonist, Sci-Fi, Animated, BDSM, Big ass, Big tits, Harem, Milf, Oral sex, Titfuck, Vaginal sex, Anal sex, Footjob, Handjob, Cosplay, Incest, Rape
Version
: 1.0 + compressed +
Download Incest patch
-
Download Android version 1.0 from AdultAPK.com for free!
Censorship
: No
Last updated
: 23 December 2021
Language
: English
Size
: 3,47 GB 7Z
Size compressed: 1,21 GB 7Z
About game
You play as a young, muscle-bound, horse-hung hero who survived the nuclear apocalypse. After joining the Resistance compound "Eden", your task is to build a harem, increase your skills, fulfill missions assigned to you and explore the surrounding lands, with the ultimate aim of avenging your family by removing President-for-Life Trumpf from power. The future of humanity is in your coc... err.... hands!




About compressed version

We used some strong tools, so quality of compressed files may be lower than the original. Also we used some

webp codec

and

webm directshow filters

you may have to download and install.

We recommend to download full version to get 100% of game experience.



Changelog
OUTDOORS: Trumpf City West Gate now accessible from hex F3 (click wall or try Derek's plan).
OUTDOORS: Sean Insannity quest now complete.
OUTDOORS: Three different methods to enter Trumpf City (new Hints Guide section on that).
OUTDOORS: New Sex scene with Krista at hex F3.
COMPOUND: Date with Debra at the Red Canyon implemented.
COMPOUND: New sex scene with Nancy available at the pool. Muscle scene with Amy too.
HAREM: Debra as a new harem girl.
Game Images