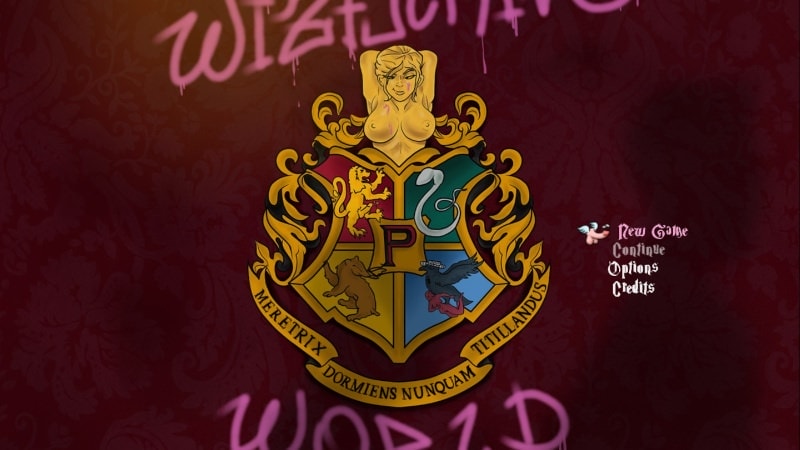 Wizfucking World: Bitchcraft Revenge - Version 0.4.6
Information
Name: Wizfucking World: Bitchcraft Revenge
Fetishes: Male protagonist, Animated, Dating sim, School setting, Anal sex, Big ass, Big tits, Creampie, Exhibitionism, Female domination, Groping, Group sex, Handjob, Interracial, Masturbation, Oral sex, Voyeurism, Humor, Sex toys, Vaginal sex
Version: 0.4.6
Censorship: No
Last updated: 7 January 2022
Language: English
Size: 471 MB 7Z 
About game
A boy after his mother's death moves away completely from the father he hated. The young man goes to live in the infamous neighborhood of Baxden where he lives with his roommate Cammy. One September evening he is attacked by a red-haired girl able to throw spells from a wand, the boy convinced of his father's involvement in the incident contacts his half-sister to face the dangers just arrived. His sister, Emma, warns him that the situation is more absurd than expected by offering the boy what seem to be special invitations to the Porkwarts School of Magic. Help the two protagonists in this battle against evil, monsters and dark magic with shots of Big Tits and Hard Asses, Love Magic and Sex.



Changelog
20 new boards
1 New animation (John x Alexy)
1 New scene (Emma x Alexy Futa)
The last event with Alexy was completed
Three new maps completely drawn by hand
End of chapter two

!Attention!:
there has been a change in the variables for the conclusion of the mission of "recovery of school materials" then charge a previous rescue to Fustilugs Town.
Game Images