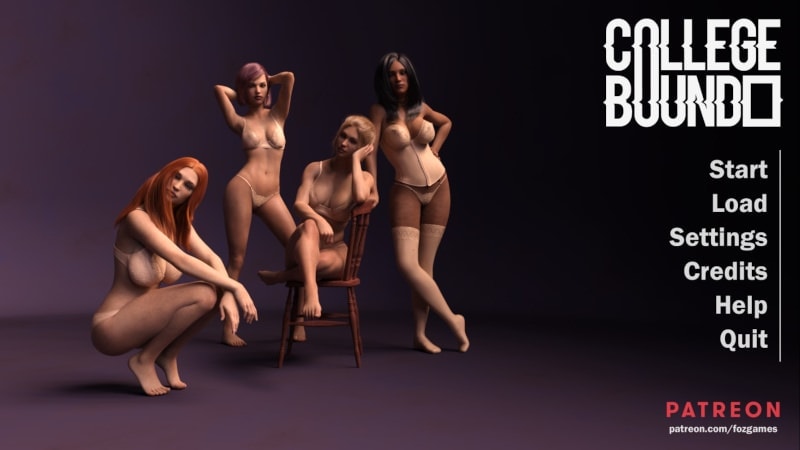 Information
Name: College Bound
Fetishes: Male protagonist, Animated, School setting, Cheating, Milf, Big tits, Big ass, BDSM, Oral sex, Vaginal sex, Creampie, Masturbation, Voyeurism, Handjob, Blowjob, Romance, Blackmail
Version: 0.4.05
Censorship: No
Last updated: 12 October 2021
Language: English
Size: 1,65 GB 7Z
About game
After two years of working your butt off in college, you finally managed to qualify for an international student exchange program, which also guarantees you a generous scholarship. It was supposed to be a hell of year-long adventure for you and your girlfriend, Summer, who made the cut as well. Nice, isn't it? Well, it would be so... if the principal didn't suddenly exclude from the program completely.
What was the reason for her last-minute decision that shocked everyone? How are you going to provide for yourself as the scholarship was taken away from you? Will your relationship with Summer endure the long-distance test or plentiful temptations will be too hard for you to resist?
Find answers to those (and many more) questions on your own, as choices you make in College Bound will impact the story as new updates come out.
Changelog
v0.4.03 
this weekly release is one of the biggest so far, I made around 145 renders and one animation for it. What you can expect inside, story-wise?

Jess will take you to her summer house a.k.a. cabin, so you can help her out with house chores while her selfish husband is away on a delegation. Will house chores be the only thing you'll help Jess with? Download the update to find out yourself:)

[tiny spoilers ahead] Also there's addded a short buildup for the upcoming scene with Aisha & Willow & MC (threesome will be optional) and we didn't forget about those of you who decided to stay loyal to Summer - there is a short phone conversation with her which will lead to a faithful-players-only scene with her.
Game Images