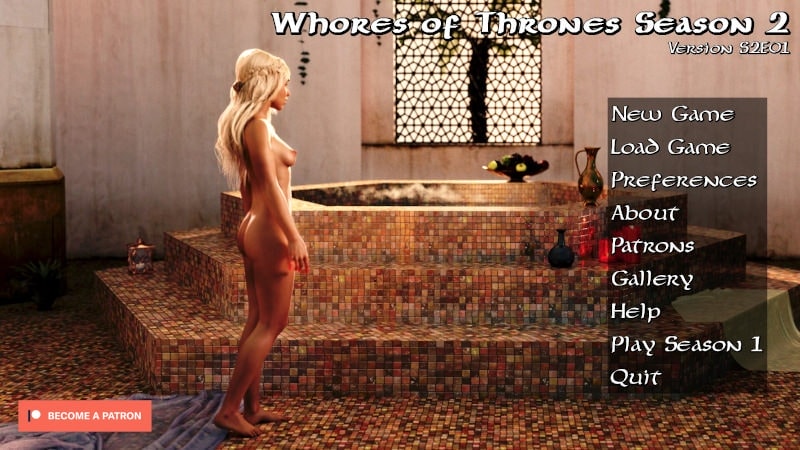 Information
Name
: Whores of Thrones (Season 2)
Fetishes
: Male protagonist, Female protagonist, Fantasy, Incest, Lesbian, Corruption, Blackmail, BDSM, Female domination, Exhibitionism, Anal sex, Parody, Sex toys, Vaginal sex, Footjob, Oral sex
Version
: Episode 8 +
Download Incest patch
-
Download Android version Episode 8 from AdultAPK.com for free!
Censorship
: No
Last updated
: 12 May 2022
Language
: English
Size
: 1,17 GB 7Z
About game
Whores of Thrones is set in a medieval feudal society that is about to be thrust into a magical and carnal upheaval by a force outside of its realm- You!

Choose the fate of your favourite characters and others while fulfilling your fantasies in this adult themed point & click saga of lust, perversion, ambition, deception, cruelty and even more lust and perversion as the calm before the storm slowly clouds the seven Kingdoms.



Changelog
- new Arya episode
- loading progress screen
- Fixed - when you kill Ramsay as Jon, Arya is still locked
- bugs fix
- minor tweaks
Game Images