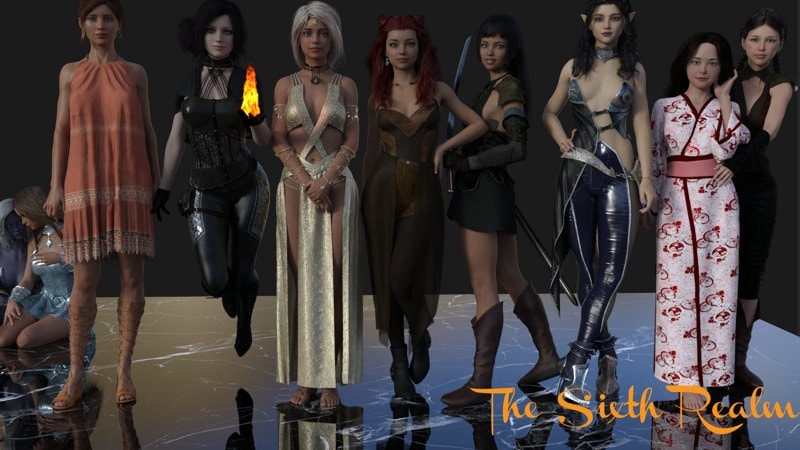 The Sixth Realm - Chapter 1-4 BETA + compressed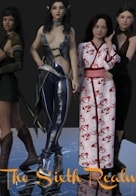 Information
Name: The Sixth Realm
Fetishes: Male protagonist, Female protagonist, Lesbian, Fantasy, Animated, Anal sex, Big ass, Big tits, Creampie, Exhibitionism, Female domination, Groping, Group sex, Handjob, Humiliation, Masturbation, Milf, Oral sex, Teasing, Titjob, Voyeurism, Dating sim, Humor, Romance, Mind control
Version: Chapter 1-4 BETA + compressed
Censorship: No
Last updated: 1 March 2021
Language: English
Size Ch 1-2: 3,30 GB 7Z
Size Ch 1-2 compressed
: 480 MB 7Z
Size Ch 3
: 3,30 GB 7Z
Size Ch 3 compressed
: 254 MB 7Z
Size Ch 4
: 1,68 GB 7Z
About game
The destiny of the five realms is about to change, an unexpected event is about to change everything. In this story, you are the heroes. Every character in this story has his own background. Each hero has his own goal, becoming a maester, achieving a peace between two kingdoms, a life's revenge, a destiny to fulfill... and more to discover (For the first two chapters, you wont be able to make a "BIG" decision that will impact the story, it will change in the following chapters, we are getting started, just have fun for now :) )About compressed version


We used some strong tools, so quality of compressed files may be lower than the original. Also we used some 

webp codec

and 

webm directshow filters

you may have to download and install. 

We recommend to download full versions to get 100% of game experience.
Changelog
Chapter 1 & 2: Major remaster. 01/03/2021
Android/mac/PC ports updated. Codex added.
**
Chapter 1, 2 & 3: codex added. 02/02/2021
Game Images